Amazon App Loot – AutoBuy Trick to Buy OnePlus loop VR Headset In Rs.1.Amazon is promoting their app so its offering Trick to buy oneplus loop vr handset in just Rs. 1 but its for First 30,000 peoples only so don't wait and register now and chance to get this vr handset in only Rs. 1 . The sale of this deal is live on 3rd June & 7th June at 12PM. Before claim this deal you must be register before sale so just follow below steps.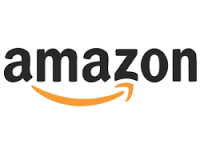 We have added android app for automatic purchase this products When the product is come live. In Other Words Trick to buy Oneplus Loop Vr handset via script.

About OnePlus loop vr handset
Loop VR turns your smartphone into a private, 360 degree 3D theater, and their is no disposable cardboard here. The headset is built out of robust material for the ultimate visual experience. For a distortion free field of view, lenses can be fine tuned for a perfect focus. Comfort is the name of the game thanks to adjustable straps and snug inner padding. The Loop VR fits comfortably over glasses, so that everyone can join the party.
How to buy online OnePlus loop VR headset Rs.1 at Amazon
Visit Deal Page | More 3D glasses
Click Register Now And Login And Verify
You'r Done
Visit amazon app on 3rd & 7th June at 12PM and buy the product at Rs. 1.
Features of OnePlus loop VR headset Rs.1 Product
Dimensions – 188 x 120 x 100 mm.
Field of view – 100 degree.
Compatible with most 5 to 6 inch smartphones.
Orthoscopic lens.
Weight – 366g.
Points to remember for this deal
Ensure your are logged in to your Amazon.in account before 12 PM.
Add the Loop VR headset to your cart when the sale starts and checkout the product within 15 minutes.
In case of sell out, you might be asked to join the wait list.
If the original buyer fails to complete the order within 15mins the Loop VR headset will become available to the customer in wait list.
If Wait listed, an alert will pop up notifying when a Loop VR headset is available.
Only registered customers will be able to checkout successfully.
Only one device is permitted per customer.
Trick to Autobuy OnePlus Loop Vr Handset
Firstly Download Autoclicker app
For this Your phone must be rooted If your mobile is not rooted then Follow this steps for root.
Open Amazon App , Goto Flash Sale page
Set the Area using autoclicker app
It will automatically Clicks when the add to cart button is come.
And your Products is added to your cart.