Make Your own Website or Blog Using Free Domain Name using .in & .co.in Extension With email From Zoho.com. You will get completely free of cost of website without any ads Also Enjoy Unlimited storage & Hosting. With Free Domain name You will also get Zoho Docs , Email, Zoho Books & Much more.
Every one wants own website and earn from them so today vlivetricks come with free .in domain or .co.in domain tricks in which you will get your domain name free with also email address of your domain absolutely free. Zoho.in is giving this offers to their new customers and it is give only indian's so make proud you are indian. Every indian will get free domain name to make website free and upload anything which you wants. For getting free domain you must have pan card for verification is must be required for free domain name so follow below steps and get your free domain name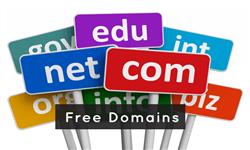 Free domain from zoho.in:-
Zoho is giving their premium services for free only for indians so loot it fast and get your domain free.
How to get Free .in and .co.in Domain With Email Address:-
Firstly go to ZOHO.in
Now just enter your domain name without .in or .co.in and just select the .in or .co.in from the drop down menu.
If the domain is available then just select the Continue button and proceed further to enter the details on the next page.
Put all the basic details they are asking like your name, email, PAN card details etc.(Give correct details)
That's it now your domain will be registered and you can easily avail all the service from ZOHO premium for free.
Terms and Conditions Zoho.in:-
Your free domain claim is subject to availability during our verification period, which is two working days.
In this offering, we approve the domains for business purposes. The discretion to approve your domain lies completely with us.
For every free domain claimed, the offer is valid till the first renewal.
We can't enable private registrations for co.in / .in domains, under this offer.
The access to the domain manager stays locked for one year, from the day you have claimed your domain.
Features
Your site will come live in Seconds.
You don't need any Hosting.
Automatic seo.
Unlimited storage & Bandwidth.
Tags :- Free Domain Tricks, Zoho Domain Name Register, Free .in , Co.in Domain