Android is Open Platform, People day by Day Inventing New Things. Today we are sharing Similar trick by which you can change Sim number on Android Rooted Device (19 Digits Number) which is known as ICCID. This sim number is printed on Your Sim and also stored inside it. If you wants to Replace then You have to Download change Sim number Apk & then read this post fully.
This will not effect on your mobile number by this process only your sim number will be Replaced by your New One. If you are Searching Same method for Iphone then Its Very Tough to Change on it so Insert your Sim Card on Android Rooted Device & Follow methods to Change it on Iphone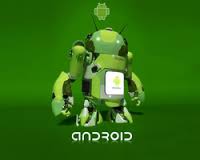 ICCID is  integrated circuit card identifier, This unique serial number is Specify your sim card. Every sim card have this Unique ICCID Number which is 19 or 20 Characters. This method is rooted method and works on only Rooted android device.
Note :- This Tutorial is For only Educational Purpose , We are not Responsible for any harm or Loss
Requirements to change sim number on android
Firstly you need rooted android mobile or tablet which support sim.
One sim card.
Xposed Installer
Follow steps to change sim number on android by Sim Editor app
Before following steps you need to root your android mobile if not rooted then don't worry check our last posts root android mobile without pc or through pc. After successfully root install Xposed Installer on your android and grant root permissions.
Now Install this Xposed Module which will edit your sim card number – Download SimEditor.
After installing , Open Xposed app and tick on this module for working.
Now restart your android device.
Now open Sim Editor App from menu.
You'll see your sim card number.
Enter any number which you wants to set.
Done ! Your Sim card number is change successfully.
About SimEditor app
Simeditor is a android application which change Number Metadata Stored in your sim. It won't effect on your Phone number. This is particulary useful when, after having used a SIM with a temporary number, And the system doesn't detect the new number.
Tags :- How to change sim number on Android , Change sim card number Apk , Change iccid Number ,  Download Simeditor app, Trick