Now you can pay anywhere by paytm wallet Scan qr code and get up to Rs. 70 Cashback on Complete 1 Transaction of above Rs. 50 for all new & old users. This offer valid only through Scan & Pay qr code payment and Otp mobile number. Transactions Now You can pay on petrol pumps , retail store , Auto rides And much more place by your paytm app wallet . All you have to do Just scan the qr code from your paytm app Enter the amount. You"ll get Flat upto 100% Cashback Instantly in this loot offer. How to pay by wallet on petrol pumps , Retail Stores , Taxi , Auto ? Follow simple steps.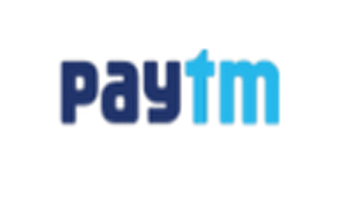 Update :-Pay Rs. 50 or More upto 7 Transactions & Get Rs. 70 Cashback between 1st March'18 at 00.01 hours and concludes on 31st March'18 at 23:59 hours , Read Below How to participate in this Offer

Now they added New Offer in which Daily 1000 Users Will be Selected Randomly they will get 100% Cashback upto Rs. 150
Paytm Wallet Scan Qr Code Offers
Paytm Scan and Pay Offer – Get Rs. 20 Cashback on 1st Transaction
If you still Didn't Completed any single Scan and Pay Transaction then you have good Chance to Get Extra Rs. 20 Cashback on your First paytm Scan and Pay transaction from 6th Mar to 31st Mar 2018. You can also combine Below Offer with this.
Valid only on Registered Qr code Merchants
Get Rs. 70 Assured Cashback on 7 Transactions (All Users)
Once again , Paytm is giving Cashback on Using Scan Qr code Payments but this time you have to Complete 7+ transactions of Rs. 50+ before 31/3/18. Only Participated Users will get Cashback so Follow below Steps for this
Compose New Sms Type WIN70 or Give Miss Call on 72109-72109

Send to 53030
Done ! Now Make 7+ Transactions above Rs. 50 to get Rs. 70 Cashback
Offer valid on All Places.
Valid on Scan / Mobile Number Payments at Selected Merchants which Registered via paytm
Maximum Cashback Rs. 70 during this Offer Period
Offer Not Valid on same Merchant
Steps to Pay on Petrol Pumps, Retail store, Auto Rides Payment & Get 100% Cashback Daily
First of all , Download paytm app. ( If you already have Just update it )
Add Rs. 20 or more in your wallet by any payment method Or check All Paytm offers Before Transaction and Get cashback on every transaction.
Now click on Pay & Send Option from Left top.
Scan retailer , Petrol Pump Etc. Qr Code from app.
Enter the amount.
Click on pay , You successfully pay to retailer.
You"ll get Upto 100% Cashback Upto Rs. 150 if you are from Lucky 1000
Remember this points for above offer
Get 100% Cashback on Rs. 20+.
Maximum Cashback you can Avail Rs. 150 Per transaction.
Offer valid till 31/12/17 may be extended.
Minimum Transact value for getting assured cashback is Rs. 20 or more.
Offer is works only where paytm qr is accepted.
Valid only on all Transactions at Petrol Pumps / Retail store/auto taxi ride etc.
In Case of Multiple transactions Per day, the consolidated cashback for all the transactions will be credited once for that day.
If a Customer Do's Multiple Transaction at Same merchant then only 1st & Successful Transactions will be Eligible for Cashback.
Expired Deals & Offer
Get 50% Cashback on Mumbai metro Tokens
Simply pay and get 50% Cashback up to Rs.20.
Valid till 31/3/17.
Valid only on qr code payment.
If you not understand this steps then Watch this video – How to pay via paytm wallet scan qr code.
How to add money in paytm wallet
Before paying anywhere by qr code , You need sufficient balance in your wallet. Otherwise your payment is failed. For Adding money in your account wallet you need follow below simple steps.
Open app and Go to wallet option.
Enter amount which you wants to add , Click on Add Money to Wallet.
You can pay by any payment method.
Your money is instantly added in your wallet.
Now you can pay by qr code from your added money.
Tags ;- Paytm Wallet scan qr code offer , how to use , cashback , discount , deal , Paytm Scan and Pay offer