Enjoy New Paytm Devaaya Offer Page, Where You will get Rs.225 paytm Cash Add Money Code on all Devaaya Products Redeemable on https://www.paytm.com/Devaaya this page. This Time You will get Big Amount Via Purchasing Devaaya Company Paytm Offer mentioned Products.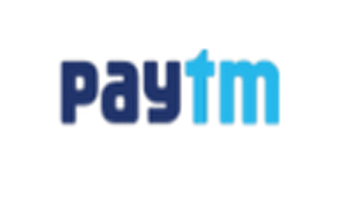 You can Avail Upto Rs.225 Free Cash Via Paytm Devaaya Offer, You can Also Loot This Offer if you have More Accounts. This Time You will get Rs.75 Add Money code on Each Devaaya Company Products. The Company Sells Atta, Besan, Daliya, Maida, Poha, Suji, Basmati Rice, Mogra Products.
Like Paytm Maggi Pazzta & Hide Seek Offer , You have to Note Code which you will get Inside Wrapper then Follow Below Steps to Get Your Cashback Money. Almost it is Type of Flat Saving Because Using Paytm you can Use this Cashback in almost Every Place using Their Payment bank Debit card.
How to Purchase & avail Paytm Devaaya Offer
It's Doesn't Matter Which Products You're Purchasing , Only the Brand Matters. You will get Rs.75 Paytm cash Code on Each Pack & you can Redeem upto 3 Codes Per account. In this Way You can Avail Free Rs.225 Money.
First of All, Purchase any Devaaya Company Products (Atta, Besan, Daliya, Maida, Poha, Suji, Basmati Rice, Mogra) From Nearest retailer or Mole Where You Gets Updated Products.
Before Purchase See, Paytm Offer Mentioned on Front Upper Side of Pack.
Cut Wrapper packing from Mentioned Icon, You will get Promo code Inside Mentioned Place.
Note Down this Code.
How to Redeem paytm Devaaya Add Money Codes
Now Open Paytm Devaaya Code Redeem page or https://www.paytm.com/Devaaya .
You will see one text box , Enter Code & Proceed it.
Register or Login.
Done ! Instantly your Money Will be Credited in your account.
You can Use This Money on any paytm Service.
Unlimited Loot Trick & Tips
Its Very simple to Loot More free paytm Cash, Firstly redeem 3 codes in 1 Account then Use your Friends or Family Member account or create new one. Add money via code & Transfer it to Your Main account.
Terms & Conditions
The offer is Completely Optional, By participating in this Offer, each participant is deemed to have accepted these terms and conditions.
Products also Available Without Offer So before Purchase See paytm banner on Pack.
Devaaya Rice Products Codes will be Valid till 31st Jan 2018 & Remaining Products Codes will be Valid till 30/11/17.
To grab Free Paytm Cash, Users Have to apply code on www.paytm.com/devaaya.
Paytm & partner Will not Be Responsible If you Damage or Loss your code.
In one Account , You can avail upto 3 codes.
On each Pack , You will get Rs.75 Cash code.
Tags :- Paytm Devaaya Offer Page , How To Redeem Code , www.paytm.com/devaaya , Unlimited loot Trick