You Know Now Paytm Launched New Loyalty Points System -Know Here Complete Details How to Earn Unlimited , How to Redeem , Where they accept , How to Withdrawal to Bank account Like Frequently asked Questions Answers in this Single article
If you are thinking About Your Current Cashback then Don't Worry about it , It is Applicable on Future Cashback. It's not Much Different From Regular Cashback. Only they will separate Cashback From your added Money. Also They added Some Restricted Limit on this Points So you cannot Use Every where.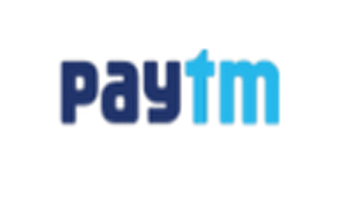 Paytm Loyalty Points is a type of Cashback which you cannot Transfer to Bank account or Any other Paytm Users But you can Use it on every where Cashback Accepted Like Scan and Pay , Recharges , Bus , Flight , Bills , Movies etc
What is Paytm loyalty Points ?
It is a reward Points which you will get When you Apply Coupon code for Any transactions. It is Same as Like Cashback but Now Its Restricted on Some Services like Withdrawal , transfer , validity etc.
How to Use & Earn ?
Open Paytm App or Site
Now Make any transaction in Offer Period
Or apply promo code
Complete your transaction
Done ! You will Free Loyalty Rewards Points
How to Redeem ?
To Redeem this Points , You will get Option at the time of Checkout Page. Select Points to Redeem , You can Use 100% Points on any transactions
No Minimum Amount transaction required for Redeem
Not valid on Withdrawal & transfer
1 Points = Rs.1
How Paytm loyalty Points is Different From Paytm Cashback
Before Paytm Cashback , Added Money , Received Money is Show in Combined Paytm Wallet but Now Cashback will be Show Separately as Loyalty Points. Your added Money & Received Credited will be Show in Paytm wallet.
Frequently Asked Question's Answers
How to Withdrawal points to bank account ?
You cannot Transfer it Bank account, You can transfer Added Money or Received Money from Other users
How to Transfer Points to Other Paytm Users ?
You cannot transfer to other Paytm users Also
Where It will Accept ?
Is it Work on Paytm Scan and pay transactions ?
Yes , It is valid on Scan and Pay transactions. You can Redeem your 100% Points.
Is it valid on Recharges , Bills & Other Paym Services ?
Yes you can Use it on Recharges , Bills , Movies , Bus , trains , Flights etc