Paytm is Released Their New feature which is Paytm Offline Payment Where you can pay without Internet by Dialing Toll Free Number From Your registered Mobile. Now Pay via Paytm is More Easy , You don't need any Active internet pack to use Paytm just Follow Below all steps to Know everything About paytm offline payment and use it from any Mobile phone.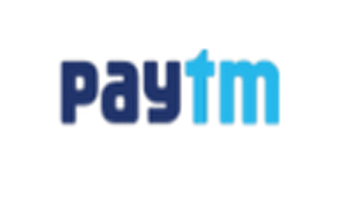 Still Many peoples have not Android or other smartphone in that situation they are not able to use paytm So paytm take New action and release their New paytm offline Money transfer Toll free number to that peoples if you are smartphone user still you can use this feature because it will work on Call. You can easily transfer your paytm Wallet by this Option to any user and any merchant. Let's Come to Know How its works ?
Why paytm Launched Offline Toll free Number ?
We know still many peoples have Old Mobile Like java , Symbian and other China Mobiles. In that mobiles we cannot access paytm Because paytm is available only on this operating system – Windows , Android , Ios or Web. In that situation, they are not able to use Paytm Scan qr code and other all features so they Released Paytm Offline Feature where you can access or manage Your paytm account  by following Ivr instruction after dialing Toll free number.
Another Question – It's secure or not ?
I will tell You , It is secure and safe because Before use this feature you have to set your 4 digit pin which You have to enter on every transaction.
How to Set 4 digit pin on Paytm offline Toll free Number ( One time Process )
In Order to use this Paytm Offline Toll free Option , Firstly you have to set your call In pin by Following Below steps after that you can easily Use this feature by Second Method.
Firstly you need Paytm Account if you Don't have then Create New One it's Free ( Check Paytm Sign up offer )
Now dial this toll Free Number – 1800 1800 1234 from Your Registered Mobile Number.
Now they Will ask to Set Your 4 digit Pin.
Enter it.
Done ! Now your account is ready to pay with paytm without internet.
How to Send Money or pay via paytm Offline Option
It's Too easy , Dial this toll free Number – 1800 1800 1234
Enter Receiver's Paytm registered Mobile number.
Then enter How much amount You wants to send.
Enter your Secure 4 digit pin Which You create Above.
Done ! Your money is instantly transferred.
How to add money Via Toll free Number ?
Find Your nearest cash-in points.
Visit.
Give them cash to top up Your account.
Done ! Your money is instantly added in Your paytm account.
Now Follow 2nd Method to pay anywhere.
How its Useful ( benefits )
No need any active internet pack.
You don't need to pay call charge  , It's toll free.
You can access your paytm account From any Mobile.
No need to install paytm app.
Now every Indian with or without internet can use Paytm.
Before we shared How to transfer Your paytm wallet to bank at 0% Charges to transfer Your paytm money. This is amazing feature of paytm now Every Indian can use Paytm. Paytm is No.1 E-wallet app according to our Previous post of Best top e-wallets apps across India Which helps to survive cashless life.
Tags :- Paytm Offline Money transfer Toll free Number , Pay with paytm without internet, Offline payments