Buy Schmitten Chocolate Offer and Get Free Rs. 40 Paytm Cash. www.paytm.com/Schmitten offer , You get Free cash on Every pack of chocolate. Also one user can get this offer thrice per account. For loot this offer use more paytm accounts. Purchase 20gm Worth Rs. 25 and Get Rs. 10 , Purchase 35gm Worth Rs. 40 and Get Rs. 15 , Purchase 50gm Worth Rs. 60 and Get Rs. 20 , Purchase 70gm Worth Rs. 80 and Get Rs. 40. You can use this cash for paying any service in paytm. How to avail this offer ? Follow below steps.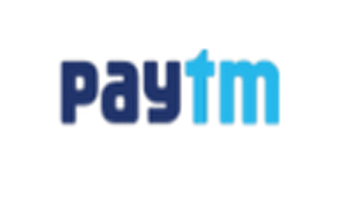 How to get Free Rs. 40 paytm cash in Schmitten Chocolate
First of all , Buy chocolate from your nearest store ( Make sure your retailer have updated products ).
Before buy Paytm Schmitten chocolate Pack see about offer on it.
Purchase it.
Enjoy chocolate , And see 12 digit unique code Printed at the back of the label.
Note down this code to get free Rs. 40 paytm cash.
How to redeem this code
For getting this offer , You need to follow this steps on your pc / laptop / Android chrome browser. This is not working in paytm app.
Important points regarding this offer
Offer is not valid in conjunction with any other offer . This offer is purely voluntary and optional. products also available without this offer in market . So see about offer before buy on pack.
Participating in this offer , Customer have accepted terms and condtions.
This Offer is being conducted by Rajhans Nutriments Pvt. Ltd. (" Schmitten luxury chocolates") in association with One97 Communications Ltd.'s ("One97 or Paytm) (collectively referred to as Organizer) on One97's platform, namely www.Paytm.com ('website'), for Products defined hereinafter. Paytm Schmitten – www.paytm.com/schmitten
Valid till 31st july 2016 on schmitten chocolate packs.
The Offer is valid for only indian citizens (except the employees and family members of Schmitten luxury chocolates and One97, their associate companies, their joint venture partners, its co-packers, their distributors, their agents, their advertising and promotional agencies and their auditors.)
One code is used one time only.
You must be use this code before expiry of offer.
Tags :- Paytm schmitten chocolate offer , details , how to redeem , cash , code , use