Airtel is giving free 2gb data of 4g to everybody to know about their 4g services. This airtel 4g offer is giving 2gb 4g data for 3 days with wifi hotspot with 6 hours battery life.This Plan is exclusive Offered By Airtel 4G To those customers who want to enjoy Free 4G Net or Airtel Lte services.You know that airtel also giving free airtel gprs trick by this you can run free 3g internet in your android mobile or if you wants this run in your pc then you can read share mobile vpn connection in tethering or hotspot But by their is sim blocking problem after 25o mb limit so unblock your airtel sim by this trick you can run free unlimited 3g in your mobile as well as pc.
Airtel is very fastest internet service provider so airtel is giving free demo of 4g services to direct your home . You get free 4g services for 3 days to test their 4g services . For getting this airtel 4g offer you have deposited 2300 rs and then you get free wifi hotspot and free 4g for 3 days after testing you can purchase 4G services or Not like or plan in future simply say No to operator Your Rs 2300 returned to you.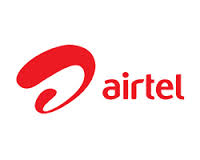 For getting this free 4g data in airtel you just follow below simple steps and you are ready to get free 4g services for 3 days.
How to get free 4g trail pack in airtel
Firstly visit Airtel 4g Trial offer page.
Fill all details correctly
Click on " Get a Call Back "
After this you get call from airtel to verify your details
In 2 or 3 days you get airtel wifi hotspot device and then you are ready to loot airtel 4g services.
Enjoy free internet for 3 days.
Now on 4 th day If you like To continue then Buy 4G Services if Not simply Denied Your all money refunded.
Remember this points of offer
4G LTE services are only available in select towns and cities. Please visit www.airtel.in/4g for a complete list of the same.
The offer allows use of 4G services on the Airtel 4G hotspot device for a data limit of 2 GB for a period of three (3) days. The 4G services cannot be recharged or topped-up once the 2 GB data limit has been exhausted within the offer period of 3 days.
This offer is only available to Indian citizens over eighteen (18) years of age.
A subscriber willing to avail the offer will need to give a refundable security deposit of Rs. 2,300/- (Rupees Two Thousand Three Hundred only) against which he/she will be provided one Airtel 4G hotspot device. The offer is not available on any other device other than the Airtel 4G hotspot device.
If the subscriber wishes to continue using the 4G services on the Airtel 4G hotspot device, it will purchase a new connection from Airtel under his/her name.
On expiry of this 3 days offer, if the subscriber chooses not to continue using the 4G services the subscriber shall immediately return the Airtel 4G hotspot device with its original packing, subject to reasonable wear and tear, along with all its contents, failing which Airtel will be entitled to forfeit, withhold or deduct from the security deposit.
Airtel free 4g tricks