Kitkat Recharge, Talktime Offer -After Amazon & paytm Offer Kitkat India is Come up with Recharge Offer where you will get free talktime of Rs. 100 or Rs. 1000 by Sending One sms. During this Offer Period One Lucky user will be selected Every minute/Hour who will get Rs. 100 or Rs. 1000 Free recharge.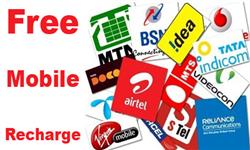 To grab this Recharge , You have to Purchase Kitkat Chocolate Where you will get 8 Digit Unique Recharge code Which you have to send Via Sms on below Mentioned Number in Offer time. If you are lucky user then You will get Talktime of Rs. 100 or Rs. 1000. This offer is valid for Both Prepaid and Postpaid Customers.
Recently they also Introduced Amazon Kitkat offer where you will get Free Amazon Voucher With every pack but this time Offer is Different Because they are giving Recharge. Every minute winners will be announced which you can check online on Kitkat Winners page. Let's Come How to get this offer ?
Kitkat recharge Offer, Talktime offer
To claim this offer , Firstly you have to Buy Kitkat pack with recharge Offer.
Visit Your Nearest Store or Mall.
Now buy Kitkat chocolate pack worth Rs. 20 or Rs. 25 (Make sure Free recharge Offer is Mentioned on Packing).
Now Enjoy Chocolate & Note Down/Copy 8 Digit unique Code Will be Printed Inside the wrapper.
Now Send Sms In Below Manner.
After this You will Receive Thank You Message.
Kitkat Free Recharge offer Sms Number
This Offer is valid for all User , it's Doesn't matter You are using Prepaid or Postpaid Connection Just you have to Change Sms. Postpaid Users will get Credit which they can use on Next Billing Cycle.
For Prepaid Users – Type MYTALKTIMEBREAK ******** PRE to 07349673805 (Replace * by Your alpha Numeric Unique code)
For Postpaid Users – Type MYTALKTIMEBREAK ******** POST to 07349673805 (Replace * by Your alpha Numeric Unique code)
Send Sms In above Manner During 9:00 am to 9:00 pm between 15th Feb 2017 to 10th April 2017 to Win Recharge. If you Lucky one then You will get recharge of Rs. 100 or Rs. 1000 on your registered mobile number.
Terms & Conditions
You can send sms between 9am to 9pm.
Promotional offer is valid From 15/2/17 to 10/4/17 in India (Except Tamil Nadu State).
Rs. 100 Recharge Winners Will be selected Each Minute & Rs. 1000 Recharge Winners Will be Selected every Hour.
Prepaid users will get recharge While Postpaid Users will get Credit.
During the Promotion Period, 39,600 winners will be selected for a Rs. 100 talktime recharge and 660 winners will be selected for a Rs. 1000 talktime recharge during the Promotion Period of 55 days.
Offer not Valid on this Two Operators – MTNL & BSNL.
How to Check Offer Winners Online
If you are Selected as a winner then Your recharge/Talk time is Automatically Processed within 48 Hours.
Or you can check Online by Visiting This link.
Scroll Down and Select Winners Tab.
Unlimited Trick & Tips (Costly)
You can avail this offer as Many times as You can.
Firstly Send One – One Sms From Your All Sims (Make sure you are using Unique code every time by Purchasing new pack).
Tags :- Kitkat recharge , Talk time Promotional offer, hack , Trick, Winners, Code