Win Yippee Wish Contest Offer
Yippee Offer: Wish List & Win Free ₹35 Amazon GV's & Other Rewards
---
Yippee Wish List Win Rewards Trick , Yippee Amazon Offer , Unlimited Free Amazon Vouchers , Yippee Win Every Minute Batch Code Number – I hope you are Enjoying our Free Recharge Tricks and Best Fantasy Apps for Ipl 2021. Today Sharing a Contest Conducted by Yippee in Which you will Get Assured Rewards on completing slogan.
I hope you Checked Flipkart Mahaplayer Contest some Days Ago Where Assured Super Coins Collected by Users and Some Won Smartphones. Also Check Amazon Gift Card Offer in Which Flat 5% Off Every Time.
Yippee wish contest Offering Free Prizes on Complete Slogan by Participating via Batch Code in Win Every Minute Contest. Get Multiple Free Amazon Gift Voucher, Laptop, Recharge, Jersey, Gaana Premium, Game Console, Paytm Cash.
---
How to Win Assured Rewards in Yippee Win Wish Promo Contest ?
1. First Dial this Yippee Wish Contest Number : 9048990489 Its Toll Free. No Charges.
2. After Some Ring Your Call Will automatically Disconnect by Company. And you will Receive Sms of Participation in Few Minutes.
3. You will Get Link to Complete Further Steps. If Sms Not Received then Open this Yippee Wish Contest Link : https://www.wineveryminute.com/ in Default Browser
4. Here Select Your State and It Will ask to Enter Batch Code. This is the Format of Code : 04MAY21/04FEB21/04MAR21/QP26. You Can Random All this Things Like MAR to FEB,JAN,APR any Month. Change other Digits. and Click on Go Button
5. Select 4 Wishes from 7 Wishes and Complete this Slogan "I Love My YiPPee! Because Its Tasty & Delicious"
6. Now Enter Your Name and Send it, And Next Enter Mobile Number. You will get Message From bot of Successful Participation.
7. That's It ! If you win you will Notified via Sms within 24 Hours to 7 Days. People Mostly wining Amazon Gift Voucher worth Rs.35 so Its important to Select in wishes
Unlimited Amazon Voucher Trick :
Complete All Above Steps from your all mobile Number and Increase Chance to Win Big Rewards or Amazon Gift Cards Free.
If you have More than 1 Amazon codes, Then You can Redeem all to one Amazon account. In this way you can loot Unlimited Voucher codes.
---
How to Get Free Rs. 75 Voucher by Amazon Yippee Noodles offer (Expired)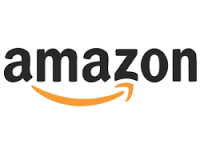 Recently amazon and yippee noodles tie up & presenting free Rs. 75 Gift Voucher Code Offer, Know How to Redeem & Get Free Rs. 25 Amazon Free Pay Balance on Every Yippee Noodles Pack Worth Rs. 45. You can avail this Offer 3 times So you can Grab Up to Rs. 75 Free in your Amazon Wallet.
Amazon Yippee Noodles Offer Will save Your 60% Money on every Pack because on Rs. 45 Pack , you will Get Rs. 25 Back but you can Use that only on amazon.in Shopping. Once you Redeem then Validity of this Amazon Wallet will be Lifetime so You can Use anytime in future when You Purchase.
You can Use full amount of this amazon Gift Voucher code on any products. To avail this Savings , You have to Buy Yippee Noodles Pack only. Let's come to the explanation of each step.
First of all , Visit Your Nearest Mole or Kirana/general Store.
Now buy New Yippee Noodles Rs. 45 Pack in which amazon Offer Mentioned (Offer will work only on Voucher Offer Mentioned Packs)
Now Open Pack , You will Get Rs. 25 Amazon Coupon code inside pack. Note down it.
Now Enjoy Yippee noodles.
How to Redeem Amazon Yippee Noodles Coupon Promo code
Visit this Amazon Add Balance Page.
Enter Your Code >> Login/Register and Load it in your Amazon Account.
After Checkout , Select Amazon Pay Balance to use this credits on your shopping.
Terms & Conditions
You can Redeem 3 Codes in 1 Amazon Account.
You will get Rs. 25 Add Money Code on Rs. 45 Pack.
Offer valid on only Products in Which Amazon Gift Voucher will be Mentioned.
Products also available on shops without this offer.