Airtel Introduces New feature Airtel Reward tune Service where You can earn Free recharge on every Incoming Calls, Here we shares All About Like Service Activation, Deactivation, Toll Free Number, ussd code etc.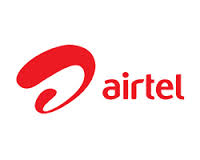 Airtel Reward tune is service Like Hello tune Where they will give you Free Recharge on Your airtel Sim up to Rs. 15 Each Month by activating This service. In hello tune you have to pay Rs. 30/Month where callers Hear Songs When they Calls You, Airtel reward tune is also similar Like this but instead of songs callers Hear Advertisements.
Activation of Reward Tune service is Free of cost, You can easily activate by dialing Toll free number , Ussd code or sms. Once you activated this service then You can earn up to Rs. 15 Free recharge Per Month in your airtel sim. You don't need to Follow any process to redeem Your free recharge earning because they will automatically Redeem Your earning Next day.
How much You can earn ? – You can earn 5 paisa on Every call When Callers call You & Listen advertisements for 5+ Seconds. Total you can earn Up to Rs. 15 Each Month , If You earned Rs. 15 in 10 days then You will not get any Rewards of next 20 days in that condition You can also Deactivate this service and activate again by Following Below simple process.
How Airtel reward tune service works ?
Airtel Introduces this new feature to promote Popular Brands via advertisements , They take Money from Advertisers and Pay You in the form of recharge. In this type of advertisement , They promote via calling to increase advertisers sales and services.
Airtel reward tune activation to get Free Recharge every month
Any airtel Prepaid Users can avail this offer by Following below steps.
Firstly Dial – 50080  this toll free Mobile number From airtel Mobile.
Now Select your preferred language by Pressing Key.
Now follow Ivr Instructions and Activate it.
Confirm it by pressing Mobile Key.
Within some time you will get confirmations Message on Your Mobile Number of activation of Reward tune.
Done ! Your service is Activated successfully, Now anybody call You then You will earn 5 paisa on every call.
You can also check Your activation status by Dialing Your Mobile number from any other mobile, If you Hears Advertisements instead of Ring then Service is working Successfully.
Activation reward tune by Ussd code & Sms
You can easily activate by Ussd code and sms.
Ussd code – *580# ( Follow instructions shows on screen )
Send Sms – RT to 50080 ( Toll free Number )
Airtel reward tune Deactivation
Ussd code – *580#
Send sms – STOP to 121
Calling – 155223
How to redeem Earning in Airtel Reward Tune
Your earning Will be automatically redeemed on next day, Suppose You got 20 calls today then You will earn Rs. 1.  This Rs. 1 is automatically added to your airtel main balance on Next day. You will also Informed by sms that your rewards is credited in your account.
Terms and Conditions
You can earn Maximum Rs. 15 in one month.
Your earning is added in Your main balance on next day ( automatically ).
Callers must Listen Your reward tune More than 5 seconds.
Currently ,Only Airtel prepaid users can enjoy this service.
You will not charge of activation and deactivation.
So guys why you are waiting , Activate this service now and earn on every Incoming Call, Listen Your callers Popular brands advertisements instead of Boring Ring and get free recharge. If you wants to know more about this service then open Airtel Official website.
Tags :- Airtel reward tune Trick , service , activation , Deactivation , Charges , How to activate , ussd code , sms , Toll free number