Amazon Festive Riddles Quiz Time Contest Answers , Amazon 11th Oct Quiz All Answers Trick, Amazon Festive Riddles Quiz Answers, Amazon Quiz Time Contest Answers – Amazon Presenting New Festive Riddles Quiz Contest Where Play & Give answers of only 5 Questions & Win Rs.1.2 Lac Free Shopping for 1 year On Amazon. Every month They Will Pay you Rs.10000 Pay Balance Which you Can Use on Amazon , Recharges & Pay On Merchants.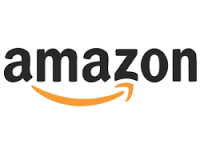 Just you have to Give 5 Questions Answers Correctly & you will be Entitled for this Lucky Draw If you are Lucky then they Will Email You & Credit your Account by Rs.10K every month in Registered account for 12 Months. Similar Offers Also Published in Our Website Check Amazon Quiz Time Offer , Play Dainik Bhaskar Quiz & Win Rs.1 Lac.
The Offer is Valid till 15th Oct 2017 , After this They Will Announce 1 Winner. You Can Also Play Daily Amazon Quizs With this Amazon Festive Riddles Contest. Here you will get Step by Step Method to participate & Win this Contest Easily if you are Lucky.
How to Play Amazon Festive Riddles Quiz Contest
First of All , The Contest is Valid for All Amazon Users But You have to Download Latest App & Also it's Not Valid on Windows , Tablet ,Iphone 4 & Below Versions so Please Install Latest Version of Amazon App on Your Android Smartphone. If you are Below 18 then Don't Play because if you will Win then You will not get Rewards Because they will Ask your ID Proof or Play Via Your Family Members account.
Once you Download & Install Amazon App , Sign in Your Account.
Login & Update your Profile by Correct Details & Set Your Country as India Under Account Settings ,Because it Can Problem at the time of rewards.
Now Open Amazon Great Indian Sale Page or Direct Click on Contest If you see Festive Riddles Contest Banner.
Here you will asked 5 Questions, Now Answer it one by One (Trick to Get Answers – Search on Google on Another Device)
That's It Now you will be Entitled for Lucky draw.
Randomly 1 Winner will be Selected who will get Chance to enjoy Free Shopping for 1 year on Amazon.in.
Answers of Amazon Festive Riddles Quiz Contest 11th Oct Answers
Q.1 Spread me Like a Carpet if You Must. If you Step on me Though, I will turn to Dust. What am I ? Answer
Answer is :- Rangoli
Q.2 I have Black & White Teeth but am not a living thing. What Am I ? Answer
Answer is :- Harmonium
Q.3 I come after a sea and Rock, epsom, bath & Table. What am I?
Answer is :- Salt
Q.4  I am made of Sugar and soda but you shouldn't eat me. I hiss & slither but i cannot eat you. What am I?
Answer is :- Snake (Firecracker)
Q.5 I have a head, a tail but no legs.I Travel widely.What Am I? Answer
Coin
Q.6 I have a King & a queen but am not a kingdom.What am I? Answer
A deck of Cards
Q.7 i'm tall when i'm Young,i'm short when i'm old. What am I? Answer
Candle
Q.8 Round and Round but never off the ground. What am I? Answer
Zamin chakkar
Q.9 I am a kind of Coat that can only be put on when wet. What Am I?
Answer is :– Paint
Q.10 I appear everywhere accpt in the dark. What am I ?
Answer is :– Light
How to Redeem
If you are Lucky one then they will Notify you Via Registered Email then you have to Send Valid Id Proof identity and age in the form of a copy of PAN Card / Driving License / Voter ID / Indian passport. Before or on 31st Dec 2017 they Will Credit your 1st Reward in your account.
Terms & Conditions
You must Be Legal resident of India.
Your Age Must Be Above 18.
Tags :- Amazon Festive Riddles Contest , Quiz , Offer , Answers, Loot , Trick , Tips