India's Biggest Network Bsnl Come with Amazing Offers on Sunday where Any Bsnl Landline User can Enjoy Unlimited Free calls to any Network Mobile + Unlimited std Calling.
They Released this offer on 70th Independence Day. One by one networks launches their unlimited plans, But bsnl is offering this Free of charge Sunday Offer. This offer is Working in All circles of India. After 15th Aug 2016 this offer is working for all Bsnl Landline Users and they take benefit of this offer without any activation or any charge.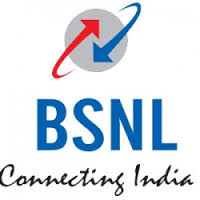 Bharat Sanchar Nigam Limited is giving Dhamaka offer to their landline users. In this offer Bsnl landline customers can Call Unlimited to any mobile and Landline on Sunday. Bsnl is giving this offer because they increase their Landline Business. Before this Bsnl also introduces Night offer , In this offer user can call unlimited to any network between 9Pm to 7Am.
Bsnl Landline Offers on Sunday
Bsnl Delhi HeadQuarters send instructions to all circles Managers, Under its after 15 august in whole India Bsnl Users can call Unlimited to any network mobile or landline free of cost on Sunday.
If you are not a landline users and if you are going to take new connection of landline then take bsnl connection in 90 days after 15 Aug then you pay only Rs. 49 Monthly. Installation is also free worth Rs. 500.
Terms & Conditions
Free calling will Work Only in India.
This offer is for only Bsnl landline Customers.
Offer is valid on All Sundays.
Calling time – 9 pm – 7 Am.
You can call Any Mobile Network in India.
Conclusion
This is official offer of Bharat Sanchar Nagam Limited in which you can call unlimited on Sunday for existing or new customers which take new connection in 90 days. So guys if you are landline user then you get benefit of this offer without any cost. Don't forget to share it with your friends by clicking below social icon.
Tags :- bsnl Landline offers on Sunday , free calls