Citibank Rewards card is a Type of Credit/Debit card Which we can use for Payments, Currently they are offering Lots of offers when You spent money from Rewards card on filpkart , Bookmyshow, Movie tickets, Restaurants etc. They will Reward you Points which you can redeem on Next transaction.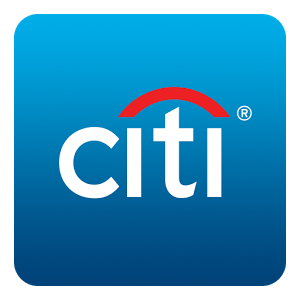 Citibank Rewards Card has lots Of features, You can Use citibank Credit or debit card to 700+ outlets and Ecommerce Shopping Sites in India. Currently They are Offering 3600+ Offers on Restaurants , Movies , Shopping and Other Popular Stores Such as Vishal Mega mart , Cafe coffee day etc.
They are offering 10 Rewards Points on Every Rs. 125 Spent by your citibank Card , This offer is valid on both Credit and Debit cards. If you don't have Citibank card then Here we also shared method to get it for free.
Here we regular update Deals Which will Help you to Getting More and more Rewards points on Spending from your cards. With Features , This card Has some Disadvantage which We discuss later on this article.
Citibank rewards Card offers 2019
Latest working Citibank Rewards Credit Card Deals , How to get more and more points , How to redeem , Features and much more about Citibank Rewards credit card.
Get Free Rs 1000 Bookmyshow Voucher
Apply for Citi bank Reward Card spend INR 2000 with the newly acquired credit card within the first 30 days of issuance and get Bookmyshow vouchers worth INR 1000
Visit Apply Page [ Click Here ]
Enter your Details
Verify by Otp
Spend Rs 2000 and Get Free Bms Voucher [ Check Terms & Conditions ]
Get 10 Rewards Points on Every Rs. 125 Spent
Pay from this Citibank Card at apparel & Department stores or Partners stores to avail this offer. You will get 10 Points Which you can redeemed later For gifts.
Get Free Citibank Credit card
There is No joining Fees to avail this card but if you are not able to spent Rs. 30000+ Per year then they will charge you Rs. 1000 but don't worry if you pay every where from this card then you can easily Reach to Rs. 30000+ Like use on petrol pumps , Moles etc.
How to apply for citibank Rewards Card
Visit Application Form page.
Scroll Down and Fill the form.
Don't Forgot to tick on Subscribe Offers So they Will regular Inform.
About Citibank Rewards Card
Every bank Offering rewards when we use Card on Payments , Citibank Also Introduces rewards card to all Bank users. When we use this card at Payments then they Will give you 10 Rewards Points on Every Rs. 125 Spent. They also give Interest rest of our deposited money. If we talk about annual fee , There is no any annual fee but you have to spent Rs. 30000+ Each year otherwise they will charge you Rs. 1000.
Rewards point Value
1 Points = Rs. 1
Features
Offering Highest Reward Points as Compare to Other bank cards.
Easy to redeem Points.
Pay Anywhere.
Offering Huge Cashback.
No any fees for joining Credit card.
Tags : Citibank rewards card , Point value , Interest rate , Redeem , Partners, Features , Annual fee