Digilocker is a Smartphone app of a Indian Government where we can save our Driving License , Aadhar card or other Important Documents. We can easily Download this App Because it is Available on All Platforms Android , windows, Ios.
Digilocker is a Website or app launched by India Government to make Digital India Which app Name Is DigiLocker app. By this App or website , you can save your Important Documents Online. You can also Link your Documents with Digilocker account and View any time by just Opening Digilocker app or Digilocker website.
Digilocker app is safe to use Because it is Official Government app. Don't use fake apps to Save Your Important documents because they can View your Personal details and Use in Crime. Now you can Carry your Important Documents like aadhar card , Marksheets , License , Vehicle papers and Other Important Documents anywhere , anytime by just Opening Digilocker account on Your Mobile , Tablet , Pc etc.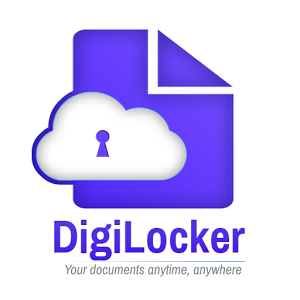 How to get into Digilocker app
Its very simple and easy to use app follow below steps to Link your Documents in Digilocker.
Firstly Visit Digilocker Official Site or Download Digilocker official app.
Install it.
Make new account and Verify by Otp.
After sign in , You can Upload your documents or synchronize by your aadhar Number.
Official website of using this app is https://digilocker.gov.in .
Features
Its secure , because official by Indian Government.
Carry your Documents anywhere , anytime.
Upload or Link Documents like aadhar card , License , Vehicle Registration Card , or any other Important Documents.
Note :- Many Fake apps or website are also available on internet , so download apps from above links only. Indian Government sites always uses .gov.in Extension Domain, You can check in your Address bar.
How Digilocker helps You ?
If any Traffic Police stops You , And Tell you to view your vehicle or License Documents then at this time digilocker app helps you. Open digilocker account and view your Documents to that Police Officer.
Tags :- Digilocker app , apk , How to use , features , details , website , Download for windows ios phone, review , How to store driving license