Today Sharing amazing dominos trick to Apply one voucher many times and place 2-5 orders in dominos Using Same voucher, first of all you need one Working voucher you"ll get Check Here for Rs. 500 From Nearbuy at Rs. 200 from free this nearbuy deal page we daily update this you"ll get voucher from above link very cheap and also you"ll get free 100 rs credit in nearbuy worth 100 rs by this credit So you can Easily purchase dominos voucher at very cheap rate.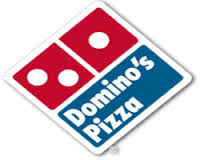 Dominos trick
How to loot dominos voucher at many times :-
Here we post voucher loot it means you"ll get many pizzas from one voucher/coupon just you have to use different dominos account and get ready and fresh mind to loot.
Use One dominos coupons many times
You Need To Buy Dominos Coupon or if you have already Skip it (You can get from nearbuy)
Open Google Chrome in pc And Go To Settings in it
There is option to add users ,add 4 or 5 users or more if you want.
Once you add the users the icons will be shown on desktop homepage screen with username
Now you have to open all the chrome windows,for examples if you have made 5 users open all there will be 5 chrome windows one by one
Make 5 accounts on dominos and suggesting you to use different mobile number in different account to get this trick.
Add pizza in all accounts go to and navigate to voucher page in all windows
Now put same voucher in all windows and you have to apply the code same time in all chrome windows
there may be little difference but it doesn't matter if you cant do it fast open 2 or 3 windows only (Or you can Adjust Size of Chrome to view all at Screen)
Note :- Many times it fails but mostly times it works but you can try it because its free

We are not responsible for this its for only educational purposes

Tips – Do fast applying of coupons in all windows to success
Tags : how to use dominos voucher many times, trick , loot