How to buy any product from flipkart wsr credit
Hello users today we come with amazing trick in which you can buy any products from flipkart wsr credits.In flipkart you can use wsr credit to buy products only from ws retail products but from our trick you can buy any products from this credits also you can withdrawal to your bank account.
5 months ago we loot flipkart unlimited vouchers but many users money is in wsr retail so by this trick those users can buy any seller products and also those withdrawal to their bank account
Trick to withdrawal wsr credit to bank account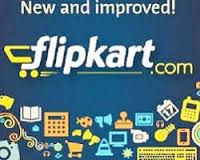 From this trick your wsr wallet is converted in flipkart money and you know you can withdrawal flipkart wallet to your bank or purchase anything from flipkart
How to convert flipkart wsr retail credit to flipkart wallet
Follow below steps to convert
1) Add two different products from ws seller to your cart.(make sure you are login)
2) Make sure that product value is greater than your wsr wallet credit.
3) Pay rest amount using credit card/debit card or any payment method.
4) Now wait for sometime (nearly about 5 minutes) and than go to my order.
5) Now cancel order one by one.
6) Both time you get refund in Flipkart money.
7)Now you can use this Flipkart money to purchase anything from Flipkart and also you can withdraw your money to your bank account.

Note :- You must be add two products for working of this trick and the value of your products is greater than your wsr credits
Another thing both products must be ws retail seller
Convert ws retail flipkart credits | transfer flipkart ws retail credit