Guys Now Increase your Sales and leads online through Free Google ads Promotional Credits Unlimited Promo codes with 6 months Validity and It Can be Redeem only on Rs.2000 Spent on adwords. Using our Method you will instant Get Promo code of Free Google ads Promotional Credit for New Users Who didn't Create a Campaign from their Google Account. You Should Check Google Suite Refer and earn Program
According to Me, Google Ads is the Best in the World If you are Planning to Run online advertisements of your Brand, website, business etc. Some Sites Claims Facebook is the Best but Google will give you More Leads because It Knows Everything about Every devices who Uses Android , google , Chrome and their Products.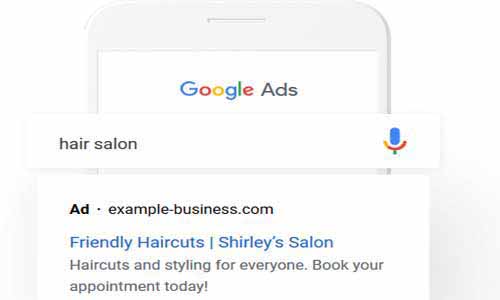 Leave Everything and We Comes to the Point How you will get Google ads Promotional Codes Absolutely Free. Actually This is the Official Offer of Google who Still Didn't Tried the their Adwords Product they will get free Rs.2000 Credits on Billing Rs.2000 or above. Another the Promo codes will you get will Valid till 31st December 2020 so you can Get Free Now and Redeem anytime in Next Months.
If runs Youtube Channel , Telegram group , Website , Blog , Application then Its very good time to Promote in Free using Google ads Promotionals Credit. If you are using Adsense on your Platform then Please Don't Use adwords on it or Remove the ads for temporary until your campaign Runs. This can Stand Problems for you
How to Get Free Google Ads Promotional Credits Unlimited Promo codes ?
Now you are thinking What you Need to Get Google ads Promo code for Free, Nothing than Google Account. Yes only you Need Mobile Number Verified Google/Gmail account. The Code will instantly Emailed You which you have to apply In your Billing Section once your Campaign Runs.
The Process is Very Simple, here are the Complete Steps to get Free Google ads Promotion Credits Promo Code with Unlimited Trick
First of All , you have to Visit Offer page. This is Valid only on India so if you are using vpn then Disconnect it When you are Following this Steps
Enter your Email ID , Complete the Captcha Human verification and Submit the Form by click on "Get Offer Code"
Instantly you will Receive Email with Redeem Code
To Receive Unlimited Google Ads Credits You Need More Google accounts, So use your Family Members and follow above Steps From all of them. Now you will Receive Codes on your All ID
How to Redeem Google ads Promotional Credits ?
The Free Promotional Credits of Google ads can Be Used on only Monthly Invoice Payment Method. So Before Create new Campaign Setup your Payment Method Under Settings Otherwise You will Lost Credits Later when you switch to this Method
Login to your Google ads account
Click on Tools & Settings Icon From Menu >> Billing Option
Here Enter Select your Billing Country To India >> Add your payment Method >> Add your Card Details and Submit
Click on Billing Settings >> Promotional Codes Section >> Select Manage Promotional Codes
Here Enter your Code which got in Email, That's it
Now Create your ad Campaign and Enjoy this Free Google ad Promotional Credits to Increase your phone Calls, Shop Visit, Sales etc
Terms and conditions for this offer:
1. Offer available to customers with a billing address in India only. One promotional code per advertiser.
2. To activate this offer: Enter the Google ads promotional code in your account before 30 Dec 2020. In order to participate in this offer, you must enter the code within 14 days of your first ad impression being served from your first Google Ads account.
3. To earn the credit: Start advertising! The advertising costs you accrue in this account in the 30 days following your entry of the promotional code of Google ads, excluding any applicable taxes (such as service tax), will be matched with an advertising credit in the same amount, up to a maximum value of ₹2000.
4. Once 2 & 3 are completed, the credit will typically be applied within 5 days to the Billing Summary of your account.
5. Credits apply to future advertising costs only. Credits cannot be applied to costs accrued before the code was entered.
6. You won't receive a notification once your credit is used up and any additional advertising costs will be charged to your form of payment. If you don't want to continue advertising, you can pause or delete your campaigns at any time.
7. Your account must be successfully billed by Google Ads and remain in good standing in order to qualify for the Google ad promotional credit.
8. Full terms and conditions can be found here: https://www.google.co.in/intl/en/ads/coupons/terms.html.