Free unlimited calls from pc or mobile without internet
Hello users previously we posted unlimited free calling trick for india by rebtel so i hope you enjoying our trick today we post unlimited trick to anywhere in world also in india also you don't need of Internet .
Actually this is Conference tricks , Firstly you have to Dial One Toll free number after this you have to Dial Id then you will successfully entered in chat room where you can talk with your friends.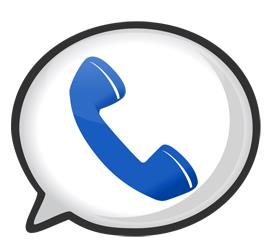 How to call unlimited in world by conference
This is by conference free calling trick so dont use personal talking but you can call your friends do fun with unlimited so no need to check minutes when you calling because its unlimited calls in whole world and also for india users because i am from india and here many tricks not working but this time this is working so guys grab and loot and save your money from daily recharge and do unlimited ……….
Note: This is conference call tr!ck, so dont make private call… call can be recorded
so use at your own risk we are not responsible for this. We are Sharing only for Educational & Fun Purpose only.

Found one More New Conference calling Number & id (New)
Toll Free Number – 0008004405218
Id – 42346# then press # #
Unlimited free Conference Calling via Paid Number
The service is Absolutely Free but you have to Pay only Calling Charges so if you are interested then you can get Free Dial in Number , Access code & host Pin via Below Steps
Visit Freeconferencecall.com
Enter your Email and Password for Sign up
Done ! You will get Dial in Number , access code and All details to host your meetings Privately. You can Also record your Meetings free of cost.
Free calling trick by Dialing Conference Number
Open Your mobile dial pad.
Now call on this –

0008008522033

toll free number.
Now enter Id

123123## or id 456789##  or id 123456##

Follow ivr instructions.
Done ! Follow same method From Your Friend Mobile number and enjoy unlimited free calling trick without internet.
How to create unlimited at&t conference id :-
Above id is public but you can use but if you want your private id then follow below procedure :-
To get private id:
dial number, when it ask you access code put 2253***#
it means choose any 7 digit series. (Ex: 2253001#, 2253002#, 2253003#..)
just increase number at last 3 digit.
when you get wrong code error 3 times then press *1, then continue with your digit and repeat process until you get correct id

Steps to call unlimited free calling trick from internet (Expired)
Before doing steps you just install skype from google or skype.com or whatever you want and if you already install then follow next steps
Another thing is this trick is by conference calling of at&t of u.s
Use it unlimited and anytime id is locked but dont worry we update regularly
So keep visiting vlivetricks and do unlimited and get unlimited and save unlimited
How to call unlimited by voip :-
Actually this is from voip but you don't get any voip knowledge just follow below steps carefull only
Open skype and open dialer in it.
Now dial this toll free number in skype +18883316293
Lady is speaking it ask you access code, enter anyone from below:
6629167#
6629698#
6629884#
6629919#
Then enter *#
Then *1
Then country code with mobilenumber#
ex 919898098980#
BOom ! your call is connected instant and now you can talk unlimited to anywhere in world by this trick
Any problem please free to comment here we will help you soon
Tags : -unlimited calling to us , unlimited calling to india , free calling trick, conference