Gearbest Referral code
(Loot) Gearbest App -Refer & Earn Free Gb Wallet Cash Daily $8
Gearbest app Refer and earn , Gearbest Referral Code – I hope you are Enjoying our Free Recharge Tricks Smoothly without any Problems, Today We Comes with Gearbest App Offer Where you can Earn upto $8 Free Products by Referring Just 4 friends.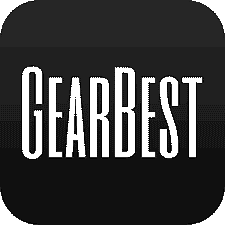 I hope you Checked Our Previous Post Where we Shared How you can order gearbest Products in India, Actually It is online Shopping Site of China but now it Delivered Products In India Also with Easy Payments and Refunds.
Gearbest is Running Referral Program Where all New and Old Users Can Participate and earn GB (Gearbest) Wallet Cash which you can use to Order Products. In this Program , You have to Share your Invite link with your Friends when they Collect Cash rewards, You will also get.
How to Get Free Gearbest Wallet Cash ?
First of All , Visit Gearbest Money Bag Referral link page from Here In Mobile.
Now Click on the Open the Bag or Help in App
It will Redirect you to Play Store
Install the App and launch it , Go to help Page
Click on Login and enter your Mobile Number and Verify it by otp
Open Money Bag , You will get upto $8 Cash Rewards
Now to Get Remaining Share invite Link With your friends.
Once you Collected all the Cash rewards, You can Transfer it to your GB Wallet which you can Use to Order Free Products but you have to Use Free Credits Before 72 Hours.
Gearbest Refer and earn Program Details
Suppose if you Got $8 and you shared it With your friends then your friends Must share total cash bag value within 72 Hours.
Terms & Conditions
1. You receive cash in your money bag.
2. When you start the game, you only collect part of the money.
3. You can only withdraw and spend the money after collecting all the cash. Ask friends to help. Once you withdraw the money, it can be spent site-wide on anything at Gearbest.com.
4. Bonus: New GearBest users are able to help you collect much more money than existing GearBest users.
5. If any cash in your money bag remains uncollected, it will expire in 72 hours. You can restart a money bag any time after the expiration date.
6. Each user has a total of 15 withdrawal opportunities, including one daily withdrawal. Also each user has a total of 3 collection opportunities, these can be up to twice per day.
7. The cash may appear in your local currency denomination, however it is always calculated in US Dollars (USD). GearBest retains the right to determine the currency exchange rate based on its own calculations.
Note: GearBest reserves the right to amend this activity, guidelines and prizes. If you have any questions, please contact us via our Support Center. (My Account-> Contact Us).
Unlimited Hack Loot Trick
Download Express Vpn and Connect via any Free Germany Server
Open Gearbest >> Your Bag >> Definitely you will get 5$ to 6$
Save Your Refer Link
Turn on Second Space in your Phone , Settings >> Second Space >> Move Data >> App Settings >> Gearbest >> Use in Both Space
Open your Referral Link in Default Browser >> Install app >> Sign up [ Here you can Use Textnow app for unlimited Numbers ]
Now use withdraw Option and Delete parallel Space [ Don't use it for Multiple accounts ]
Using this You can Refer 5 then Withdraw to gb Wallet, You can open bag only after 24 Hours