Prime Minister Narendra Modi Announced on 8/11/16 , The old notes of Rs. 500 and Rs. 1000 are banned from 9/11/16. If you have Old Rs. 500 or Rs. 1000 Notes then you can exchange or convert it in to New Notes. This action is Taking Because of black money After this they will have all details of Money of each and every person.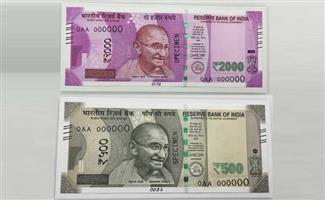 This is very good decision of PM but You "ll get problem for 2 days only After this Every thing will be fine like Previous. Let's come to the point if You have old Rs. 500 or Rs. 1000 Notes cash then You"ll have to follow below process for exchange , You can exchange by Two methods, First one is Deposit and payout , another one is exchange.
Update :- If you are unable to Change notes within 31st Dec 2016, Then Declare them in RBI till 31st Mar 2017. You don't need any RBI account to Exchange Your Old Notes.
How to exchange Rs. 500 or Rs. 1000 Old notes After 31st Dec
Visit your nearest bank or Post office with Rs. 500 or Rs. 1000 Old notes. ( Visit Nearest RBI Counter only)
Don't forget to carry Aadhar card or Any Identity proof such as voter ID , License etc.
Now fill up the Old exchange Notes Form.
Now submit Your notes with Form.
Method 1 – Exchange
Now give Your old notes in Bank and Take new Notes. They will take Your Id proof and exchange your notes within 1 Minute. But if you have Big amount then Follow second method.
Method 2 – Deposit and payout
Deposit money in your account by this old notes before 31st Mar 2017 After this notes will expire and no one can take this. Now you can withdraw from your atm or use anywhere online.
Terms and conditions
You must be deposit or exchange before 31/3/17 Only at RBI Counter.
You can deposit as much as you have but you can withdrawal only Rs. 24000 in 1 day till 31/3/17 after this Limit will be increased.
You can exchange only Rs. 4500 Per day till 31/3/17 after this Limit will Be increased.
You cannot Withdrawal Rs. 4500 or More from atm till 31/3/17 after this Limit will be increased.
After 11/11/16 , New Rs. 2000 Note will run in market.
Due to shortage and availability of new notes some limit is applying on Notes. After some days every thing will be same as like before.
If you have any question or need any type of help Or What you say about this PM Decision just share your opinion in below comment box and Don't forget to share it with your friends so they will also get some help in exchange of New notes.