Intapaper offering free Premium subscription or premium pro apk for all new and old users without any charges. If you are old user and your premium service is activated then they"ll refund your Money soon. Recently Instapaper make their all services for free, Now no need to purchase premium membership for enjoy Instapaper premium features.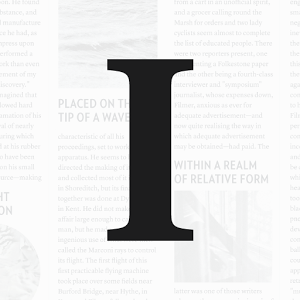 Instapaper is A award winning app to save online content for later offline read or read it letter. You can save webpages , blogs , sites , articles , text for reading offline anytime anywhere. You don't need internet to read this saved pages. Before they restricted premium features for only those users who purchase their premium version worth 29$ ( Rs. 2000 ) but now they Make their app completely free of cost for all users. So guys are your ready to enjoy Instapaper premium Features free of cost then follow below steps.
You can save unlimited webpages for offline read.
You will not show any ads on their instapaper website or apps.
Convert text to voice without using internet.
You can enjoy Free speed reading Without touching it will automatically scroll to the bottom.
You can change speed of scrolling according to your reading speed.
Adjustable fonts, text sizes, line spacing, and margins
You can adjust brightness control for reading in Night.
You can sort your list by Article date , length , popularity etc.
How to get Instapaper Premium app or pro apk
Now they removed paid version you can download instapaper premium app from your app store or from below link. This is free for all platforms apps such android , Ios , windows , mac etc.
[adinserter block="1″]
Install and open.
Register using Your email id and Name.
Verify your email to get Free premium subscription.
Done ! Login and use Premium features for free.
How to get refund in Instapaper app if you are old user
If you are a old user of instapaper app and You kept your premium active then you"ll get your refund soon.
Instapaper is the most used offline read app which is available for all major app platforms. You can save any type of articles , blog web pages for offline reading. You don't need active internet once you save articles for reading. Recently Pintrest Has purchased this app and give premium version free for all users without any single charges.
If you are active user of instapaper app and you wants to give any suggestion to improve then you can contact them. Because after purchasing they completely remove ads and ask for Suggestion to make it better.
Tags :- Instapaper premium pro Apk , App , Instapaper pro , pinterest