AS before we post hike unlimited trick you get referral in only 10 seconds and you get 25 rs.This trick is also simple you need only everytime new mobile no. and you get 15 rs per refer.Limitation Is You Can Redeem Minimum Rs 500 But Its Not a Big Deal Because We Have a Grand Trick.Yoy dont do hard work  for earning just follow below steps and get unlimited money in your bank account.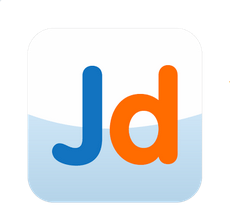 UPDATE:-Now you earn justdial money unlimited from one number :-
Firstly visit this webpage clickhere
Enter unregister mobile number and submit
Enter otp as 123456 and enter your main account refer code
And click submit button and then again back and enter otp which is receive on your unregister no.
Again submit and then again back and again submit
Repeat process submit and back and submit till you see you are already app user and earn unlimited
Steps to get Online refferals in justdial:-
Firstly visit this webpage click here. (dont use opera,uc only use default browser or pc)
Enter mobile number which is not register in justdial.
Click start and you get otp on entered number.
Enter otp and your main account refferal code (which is your mobile number) and then click on submit query.
Done you get rs 15 in you main account.
Terms & Conditions :
Minimum Money  Transfer to Bank Account Is Rs 500
Only Bank Payout Redeem Option Is Available.
Money Transfer Request Take Upto 30 Days to Reflect Requested Money In Bank
Any problem comment here and win flipkart voucher.