Microsoft exam certification free -Get reward credits & redeem exam certification
Microsoft is a leading American multinational technology company that deals with computer software, personal computers and specializes in operating systems. Get Microsoft exam certification free on completing just one challenge. On complete challenge get free exam credits.
Along with the products and services issued, Microsoft offers a great number of certifications for candidates of different levels, such as MTA, MCSA, MCSE and MCSD. For those who have no IT background and would like to try themselves in this sphere, MTA or Microsoft Technology Associate is the perfect choice.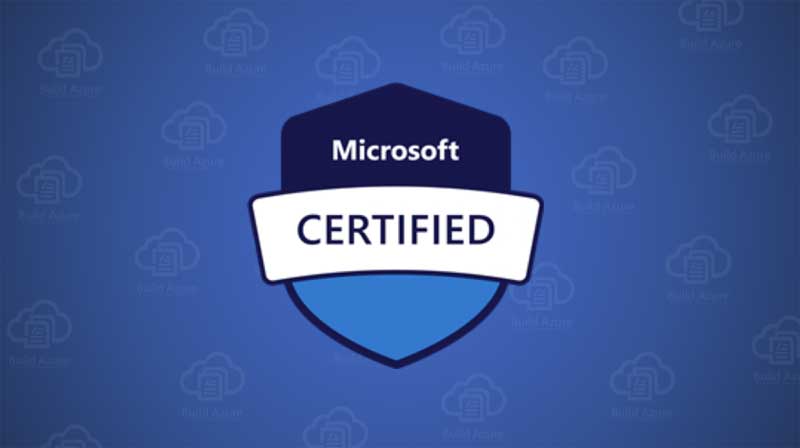 It confirms technical knowledge and boosts technical credibility. Microsoft exam certification is the best variant for people looking for entry-level jobs in IT firms.
Further, Microsoft Certifies Solutions Expert (MCSE) credentials are for someone who has sound knowledge of Windows NT operating systems, related desktop systems, networking and so on.
And lastly, MCSD is a certification for individuals who have proven their ability to build innovative solutions both on the premises as well as in the cloud. The MCSD credential is for developers who are responsible for designing and developing new-age software solutions.
Microsoft exam certification free
Microsoft exam certification free by complete one challenge. Get free exam credits for certification. Redeem credits into microsoft exams.
How to get free exam credits reward on microsoft ?
1. Visit the microsoft cloud skills challenge page [ Click Here ]
2. Scroll down and click on "Go to challenge" to start the challenge.
3. After some days exam credits will credited to microsoft account.
4. Redeem the credits against microsoft exams within 6 months.
General info about Microsoft certification
One of the main certification levels most candidates strive to get is MCSA.
The reason for that is the fact that MCSA certification is required for your MCSE and MCSD credentials. MCSA certification is a stepping stone on the way of building your successful career in IT. This article is focused on one of the most sought-after Microsoft certification in the IT field and the exams you need to pass in order to get it.
Exams like Microsoft Azure IoT Developer credential validates your position as a software developer or a database analyst. Once you are convinced about your basic IT skills, you are required to sit for exams. If you qualify, the certificate is yours.
Exams description
Microsoft Exam Dumps an individual's ability to accomplish a set of technical tasks. Though considered a comparatively difficult test to crack, once successful, the certification it awards is one of the prestigious credentials to have on your CV.
The questions for the exam are primarily from four categories namely:
Creating database objects
Working with data
Modifying data
Troubleshooting and optimizing
Objectives
The objective of Azure Cosmos DB Microsoft exam is to globally validate an individual's Microsoft SQL Server knowledge. The exam aims to test the candidate's ability to create and modify constraints, to combine datasets and work with functions, to manage transactions and implement error handling and so on.
Prerequisites
Though there are no specific prerequisites to sit for the exam, it is expected that the individual must be an IT professional and must have basic IT skills.
Audience
This test is mainly for IT professionals who need to have skills to complete tasks related to Microsoft exams and for those whose aim is to get the certificate. Specifically, any individual who is into Server database administration or into system engineering and development and needs to validate his/her knowledge and skills can take this exam. Consequently the certification are sure to better your CV and your future career prospects.
Why Microsoft exam certification is so popular?
A Microsoft certification, in general, prepares you with some sharp and important working skills that will give you an upper hand in the IT field. Further, the certification is considered all the more reputable because of the career prospects it brings along with it. Individuals with this credential not only demand more authority in the IT industry but also draw a greater annual salary. Thus, according to Payscale website, the annual salary of the Database Administrator (DBA) is about $78,987.
Study Guides and Preparation
Before you decide to sit for the exam, you must go through the exam guide given on the official Microsoft website. From the registration to the exam policies to the kind of questions asked, the website is sure to answer all your queries.
As far as the preparation material is concerned, there are several options available on the official website. You can opt from a wide range of choices like instructor-led training, exam preparation videos, self-paced training, practice tests and so on. Besides, there are also some online books that you can refer to along with expert advice from the community.
Exam Dumps
Along with the options offered on the Microsoft official website, you can search on the internet to find more helpful prep material. If you are looking for exam dumps to help you sail through Microsoft certification exam.
It means that Exam Snap platform is reliable. The files it offers are in .vce format and can be opened only with the help of the VCE Player. It's a special tool that simulates the real exam environment and makes you preparation both interactive and effective. In addition to exam dumps, you can also find a great collection of video courses for Microsoft exams and test in particular. These video lectures are led by qualified instructors and will provide you with more information about certification exam.
Summary
The world of IT is going through an immense change. To stay at par with these changes and to technologically advance oneself, Microsoft exam test becomes an important step in your career. With proper preparation, you can achieve the certification that can be a huge boost to your career. The big IT organizations are always on the look-out for Microsoft exam certification certified professionals.
There are two more exams that you must sit for with equal seriousness in order to obtain this certification. With such a credential, not only will your future be more secure but also equally promising. Thus, you will get a definite pay hike along with a better job profile. If you are someone who has the technical know-how and is planning to make it big in the IT world, the certification is for you. With hard work and determination, you can easily get it at your first attempt.