Idea loot data trick
Guys i posting today wonderful trick of idea loot trick at just 1 rs only you get 1 gb 3g data from 1 rs which is cost of 300 or more but in idea you get in 1 rs its a magic recharge of idea you get upto 1 gb maximum and minimum you get 100 mb so also we can say that get 100 mb idea 3g data in 1 rs only . My idea app official give upto 1gb at rs 1.This is official offer of idea users for install their app and click on banner and pay and get this 3g data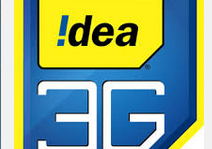 How to activate Idea magic Recharge
You know idea is giving 1 gb at 1 rs from their my idea app Idea is network which is very fastest speed use idea 4g sim and 4g handset and then see your ultimate speed you never seen this speed i personally tested this its not fake and its working in all states because its official offer loot trick
Idea 1 gb 3g data in 1 rs only :-
fOllow below steps carefully to activate this offer in your idea sim

Firstly download and install My idea app from here

Now open app and you see banner of get 100 mb to 1 gb data at Rs. 1
Click on that banner and pay 1 rs by suitable method
Now you get free data according to your luck from 100mb to 1 gb
To check idea data balance check data balance dial *125*11#
Old Unlimited trick of my idea app :-
by above steps you can get this only one time now main trick starts
But now trick start after doing 1 Rs. Recharge from app by APP1 code you can get some data as usual.
Now android users touch on shop pay& recharge.
You can see 1 Rs. Transaction in instant recharge .
After all again tap on 1 Rs. That and again pay money 1 Rs. From their and you can get again 100 mb to 1 gb data .
You will get 100 mb to 1 gb data for 1 Rs.
You can repeat this again and again and get unlimited data but at the interval of 7-10 min gap to work of this trick.
Note :- MOST IMPORTANT IF YOU NOT FIND 1 RS. TRANSACTION IN RECHARGE HISTORY THEN LOGOUT FROM MY IDEA APP AND CLOSE THE APP AND LOGIN AGAIN YOU CAN SEE THAT .
This is for educational purpose i am not responsible for this
Idea 1 gb loot