After Long Time ,One More Paytm Parle Marie Bake Smith Biscuit Product Offer is Launched Where you will Get Rs. 18 Paytm Cash Add Money Promo code on Rs. 30/28 Pack. It Means you will save Rs. 18 on Every pack Mentioned Paytm Offer, Also We posted Unlimited Hack Loot Trick of this Offer to Avail Multiple Times.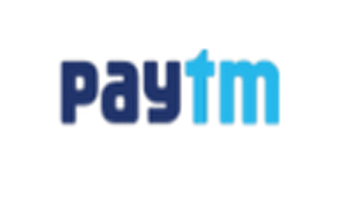 Parle Company offering Many Products, One of the Most Selling & Tasty Marie Biscuits Will now Come in association with Paytm Offer Where you will get Rs. 18 return Which you can Use on Any Paytm Services. Now you have to pay only Rs. 12/10 on Parle Marie Bake Smith Biscuit pack.
To save Rs. 18 , You have to Follow Steps of our Paytm Marie Biscuit Offer Where you will get one Free Promo code Inside Pack which Will Be Apply on Paytm. Offer Valid for All Paytm Users , If you have Not Account then Create New One it's Free. Also You will Get Free Sign Up bonus.
How to get Paytm Parle Marie Bake Smith Biscuit Offer Pack
Like other Paytm Promo code Products – Britannia , Krackjack , Bingo Mad Angles , Tide Offer.
Just visit Your Nearest Retailer where you will get Updated Products.
Now buy Parle Marie Bake Smith Biscuit Pack at Just Rs. 30 mentioned Paytm Offer.
Now Enjoy Tasty Biscuits & Note Down Code Which you will get Inside Pack.
How to Redeem Paytm Parle Marie Bake Smith Pack Promo Code
Now visit Paytm Promo code Redeem Page or Copy redeem url https://www.paytm.com/bakesmith in your browser.
Now Enter Code in Text Field & Click on Proceed.
Now Login from that Account in Which you wants to Add Rs. 18 or Create New one.
Instantly Your account will be Credited by Rs. 18 Which you can Use with Paytm Offers.
Terms & Conditions
All Promo codes & Voucher Will be Valid till 15th Feb 2018 in India Only.
Code will be Valid Once Only.
One User can avail Once Only, Offer valid once Per account/Number/user.
Pack will be available at Just Rs. 28 in all India Except East Zone Where you will have to Pay Rs. 30.
If Credit Instantly Not Credits then it Can take 24 Hours to Reflect in your account, Otherwise Contact to Paytm Customer Care.
Biscuits Packs also available Without this Offer so Before Purchase Check Offer on it.
How to Loot Unlimited or Redeem Multiple Times :- If you have 2 – 3 Packs or More then you Need More account to Redeem this Code. You Can use your Friends , Family Members accounts. Add Money from above Steps & Transfer From their Paytm wallet to your wallet Without any Charges.
In this way You can save Rs. 18 Which is almost 60% of total Pack Value. If you will Purchase without Offer then you will not Get any cashback and saving. You can also use this Cash on any retailer shops , Malls , Auto , Taxis , Petrol Pumps Using paytm Scan qr code Payments.
Tags :- Paytm Parle Marie Bake smith Biscuit Offer , How to Redeem Promo code url on https://paytm.com/bakesmith , Unlimited loot Trick