Now Paytm has copulasized to complete documents verification to Get Cashback if your old cashback is Still not Credited then we have Two Paytm Mini Kyc Method to Upgrade or Remove Limit from your home. You don't Need to Visit any Retailer to Complete KYC. You can Also Upgrade KYC online via Golden Gate apk. Paytm Also Providing Free Payment bank Rupay Debit Card to Their All Users Whose Account is Verified, Now Upgrade kyc Online via Golden Gate apk by Just Entering Aadhaar Card Number & Using Finger Print Sensor Device. Once Your Account is Upgraded Instantly You will get Free Virtual Rupay Debit Card by which you Can pay on any online Websites & Offline Stores.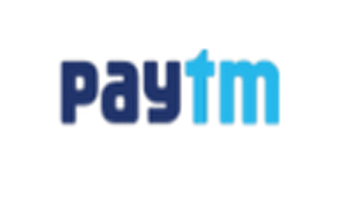 Only Kyc Completed Users will get Free Paytm Payment Bank debit Card and Cashback but we also Added Process by which you Can Online Upgrade your account by Just Entering Aadhar Card Number & Finger Print Device, Also You Can Earn Unlimited Money by Completing Your Friends Kyc Using this Process.
Here we Shares Paytm golden Gate App Apk Which uses by Paytm agent to Complete Kyc of Any user where they Enter Only Aadhar Number & Finger print to Upgrade Account via Kyc. Once your account Will be Verified then You can Enjoy All this Paytm Payment Bank Services Like 4% Interest Rate , Passbook , Cheque book , Internet banking Almost all Services Which Gives by Bank which Launched on 23rd May 2017 , Now they Turn on Debit Card Option.
Note :- Don't Use for illegal Activities otherwise you will be Responsible for it.

Update :- One more method added via nrega job card
How to Complete Paytm mini kyc without Aadhaar and Pan Card
Login to Paytm App
Click on Link on aadhaar Card Options
Proceed and Select Don't Have Aadhaar Card
Now Select Voter id , Enter Any 10 digit Alphanumeric Words & Digits like VVT896ILJ5
Enter your Name >> Agree with Terms >> Proceed
That's it Your pending Receive Cashback will be Credited in your Account
How to Do Online from NREGA JOB Card ?
Here is another Method to do Paytm Kyc without Pan Card and Aadhaar Card Details if You Don't have to Receive your Pending Cashback.
Open Paytm App >> Select KYC
Select Nrega Job Card
Enter any Random Name and enter card Name as 010150580011**
Replace Stars by any Random Digit
If it showing Already then Again Change Last two Digits
Upgrade Paytm mini KYC Online via Golden Gate Apk
Now you Can own upgrade Your Wallet by our Paytm Mini KYC Steps Online from Your home by just installing Golden gate apk in your Smartphone.
Download Paytm Golden Gate Apk from this Google Drive Link & Fill this Form.
Install & open it.
Login via Paytm account Details.
Click Agree >> Click on + Icon from bottom Bar >> Enter Mobile Number which you wants to Complete KYC.
Accept >> Verify it by OTP >> Your Lead will be Created on Homepage.
Navigate to Kyc >> Enter aadhar number >> Proceed >> Place Finger Print on the Sensor.
Confirm >>Enter More Some Common Details >> Submit.
Done ! Your Paytm Mini KYC is Completed, Now You can Follow Below steps to get Free paytm Payment Bank Debit Card.
You can also Complete Your Paytm KYC Steps Offline by Requesting where Agent will Visit Your home to Complete this Process by their golden gate app id.
How to Receive Pending Cashback in Paytm
Once you Follow Above Steps and Upgraded using Paytm mini then Your Cashback will be Instantly Reflected in your account, then you can Use it.
How to get Free Paytm Payment bank Debit Card
If your account is Already Upgrade or Kyc Completed then Follow this Steps to Get Free Virtual Rupay Debit Card then You can use this Card for Any Indian Payment. Your Paytm Wallet is Linked by this Card , To use this Card You have to Load money in Your Paytm Wallet.
Currently this Debit Card Option is In Beta, To use this you have to Join Beta Program on App Store.
Open Google Play Store >> Search PayTM App >> Scroll Down Below in PayTM App Page >> Join The Beta Program >>  Wait For Sometime >> You Will Become a Beta Tester Of PayTM App & You Will See The PayTM payment Bank Option.
Update the Paytm App to Latest Version.
Open App >> You will see New Option Named Bank Account >> Click on it.
Set your Four Digit password for Free Paytm Payment bank Debit Card.
Add a Nominee >> Done !
You will Successfully Completed Paytm Bank Account Steps , Now Select Summary tab to view Virtual Rupay debit Cards details.
Once your Paytm mini Kyc complete then you can Enjoy Upto Rs.1 Lac limit & No any charges on Bank Transfer from Wallet. You will get New bank account Option Under App where You Can enjoy Lots of Services Like Upi , Neft , Imps etc. One Welcome banking kit also will be Courier to your home within 2 weeks after Payment Bank account Creation.