We All Know That There Is 100MB Data limit On PD-Proxy Trial Account. Today Posting a new Method By which you can Use unlimited On PD-Proxy Trial Account with very easy method. Pd proxy is very secure vpn and also fastest vpn and work with all network trick so running of pd proxy Premium Account in system is very necessary but the pd proxy is giving only 100 mb usage but don't worry we have one unlimited trick of pd proxy just using trial account.
We Can enjoy the trial account limit and use unlimited pd proxy so follow below simple steps carefully and get pd unlimited without any Premium Account Details. It will work Similar Like Premium accounts , Only the Difference it based on Trial accounts in which you can Enjoy unlimited Free internet without any limit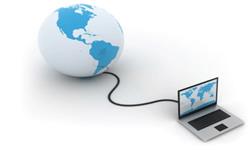 Pd proxy unlimited trick :-
Before following below steps you just download pd proxy multi account patcher from google
How to get unlimited pd proxy using multi account patcher :-
Copy Volumeid.exe it to the C:\windows\system32 folder
Run Volumeid.exe as administrator.
Now open command Prompt as administrator.
Now Run PD-Proxy Multi Accounts Patcher for 32 and 64 bit.
Click On Generate and Copy The Generated Code as Follows in Command Prompt.
Type volumeid.exe C: xxxx-xxx.. ( where x represents Generated Code.) (eg. volumeid.exe C: b7i9-b990) in command prompt and press enter.​ ​

If you are doing this for first time a new popup window will open and accept the license.

Exit the command prompt and Click on Patch On PD-Proxy Multi Accounts Patcher for 32 and 64 bit.​

After this restart system
Process after restart :-
Make 2 Or More Free Accounts On PD-Proxy.
Extract PD-Proxy 2 times in 2 Folders.
Connect With one pd proxy with ur Trial Account.
When you reach upto 80-90mb Disconnect to pd-proxy.(Don't go above 100mb or Trick wont work).
Goto 2nd Folder Where you extracted 2nd PD-Proxy and connect with 2nd account.
That's it the 2nd account will give your Unlimited Usage on Demo Servers Until your net Get disconnected.
If net disconnects than restart and follow the 2 Folder PD-proxy procedure again
Patch and Command prompt Process are only once to be done not again & again.
Make as many pd-proxy accounts u can they are free.​
Done enjoy pd proxy as unlimited !