Quick Ride Offer
Quick Ride :Add Rs.500 & Get Rs.487 in TMW+Rs.100 Paytm Cashback
Quick Ride Add Money Offer : Some Times We Go Alone from our Vehicles which Gives Huge Loss, Now you can share your Seats With Professionals. Yes Using Quick Ride you can Share your Empty Seats to other Persons and Earn Money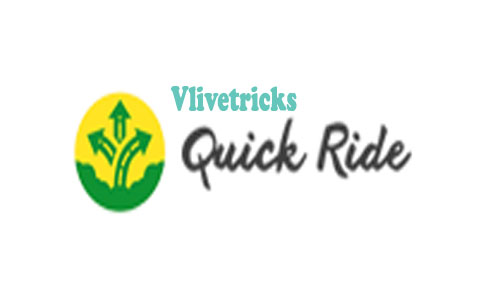 This app is useful for both RideTaker and Ride Share. You can Share Ride of Both Car and Bike. Share your empty car or bike seat with colleagues or other professionals with the end to end automation through our app. We match you with people who are on your route so that there is no diversion away from your route to or from work. Quick Ride makes carpooling, bikepooling and ridesharing simple and even automates the payments at the end of the trip.
Let's Come to the Loot, Quick Ride is Giving Flat Rs.50 Cashback on First ever 3 Simpl Transactions (No Minimum Transaction amount Required) till 29th February 2020
Get Rs.150 Cashback via First ever 3 transactions
For New Users Quick Ride Brings very Good Deal Which Doesn't need any Minimum Transaction amount and Free you will get Rs.50 Cashback on First Ever 3 Simpl transactions. Offer is valid from 1st February to 29th February 2020
Cashback will take at least 24 hours to reflect in your Simpl bill
Quick Ride Refer and Earn
Share your Referral code and earn Flat 2% Commission upto 3 months from your friends Transactions. It is Valid on Both Ridetaker and RideSharer. Your Earnings Will be Added Daily to your account.
You can Use Quick Ride Wallet Points to Book Rides and Redeem Directly to your Bank account. 1 Point = Rs.1
How to Get Rs.100 Paytm Cashback + Rs.487 in TMW Wallet ?
Quick Ride is Offering Rs.100 Cashback on Adding Money via Paytm. You can Redeem your Added Money Also to your TMW Wallet which you can Withdraw to Bank or Use anywhere using Virtual / Physical Debit Card.
1. First of All , Open Paytm App
2. Activate Quick Ride Offer in which you will get 25% Cashback upto Rs.100 on Completing 7 Transactions
3. Now Add Money Rs.500 in your Quick Wallet in 7 Transactions . For Ex : ( 50 X 6 + 200 )
4. You will get Rs.100 Cashback in your Paytm Wallet
5. Withdraw your Added Money to TMW Wallet , If you Redeem Rs.500 then After Deduct Service Fee you will get Rs.487
6. Total Loot = Rs.500 (Added Money) – Rs.487 (Withdrawal to TMW Card) – Rs.100 Paytm Cashback = Rs.87
6. Apart from this they Are Also Running Lots of Offers
Terms & Conditions
Redemption Can Takes upto 10 Days for New Users (First time only)
Old users Can Redeem Instantly
You will get 25% Cashback upto Rs.100 on Completing 7 Transaction via Paytm
Offer Valid for Limited Period Until Its Showing in Paytm Cashback Offers Section