This Diwali Reliance Digital tv offering all Hd channels for free to test their HD Quality for all Existing Customers. All Reliance Digital tv users can enjoy High definition channels absolutely free of cost. Just you need Hd set top box and You will be ready to watch free Hd Channels till 31st Oct 2016. After this You will have to pay.
Tata sky also offering 50% Extra Recharge Offer by Mvisa on every recharge. So guys if you are a reliance digital tv customer then You should Get benefits of this Diwali offer and enjoy free HD Quality Channels for Free. How to get this offer ? Follow below steps.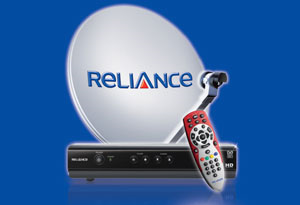 How to activate reliance digital tv Diwali Offer
Firstly You Need reliance Digital tv HD set top Box.
Now play Hd channels , It will Play at free. Because Reliance offering Free Watch of hd channels for all Users.
To check you are getting This offer or Not You can check Message box of Your Dth or Registered mobile Inbox.
If you did not get the offer then talk to Reliance digital tv customer care 1800-200-90001 to know more about.
After 31st Oct they will automatically deactivate all hd channels if you wants to continue this service then You will have to pay for this. Till 31st Oct This service is Absolutely free.
Why Reliance Digital tv Offering This diwali offer
Because still many customers are watching normal channels so they offering this service to test HD channels. After this they will get lot of benefits because Many customers will activate hd channels pack.
Tags :- Reliance digital tv diwali offer , free hd channels  offer