New Reliance Jio Free internet data Offer for Iphone (5,6,7 & 7 Plus) Users. This offer or Scheme Price is Absolutely Free. Just You will have to read All Details of activation and then You will be instantly benefited with this offer. Reliance Jio Offering Internet , Voice , Sms and Everything Free For iphone users For 11 Months after Welcome Offer. This offer is valid For all Iphone version , Its doesn't matter which Iphone you are using like 5 , 5s , 6 , 6 , 7 , 7 plus. If you Don't have Iphone then Purchase Iphone 7 which is latest version of Iphone ( Check full Iphone 7 and 7 Plus Features and Specifications ).
Before this we also posted Airtel Iphone 7 Offer and Airtel Iphone 6 Offer to Grab Free 4g/3g data. If you don't have Iphone then Check airtel Handset offer , we Hope your Handset Model is come in Airtel handset Offer List then you can Grab some Free data and enjoy free 4g.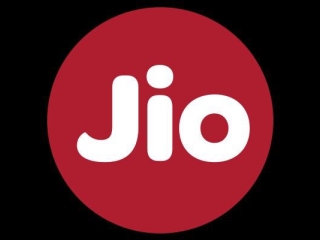 How to activate Reliance Jio Iphone Offer or Scheme
However they Didn't give the offer For Next 3 months After Jio trials Your offer is Automatic activated on Your Jio Number Then Use Free 4g in Jio.
After Jio Trial , Jio works According to this Tariff Plans and Offers which is Very cheap as compare to other networks But if you are iphone users then you Don't need to worry about Recharge for Next 15 Months in Jio Because Reliance Jio Iphone Offer gives everything Free for 11 Months Including Internet , Voice , Sms etc.
What you get in Reliance Jio Iphone Offer
This offer is automatically activated after 31st December , You don't need to Follow any Procedure. Actually Reliance Jio Automatically Recharge Your Number Every Month by Rs. 1499 Monthly Plan For 11 Months in this Offer.
Reliance Jio Rs. 1499 Plan –
You get 20 GB Jio data , 20 GB wifi data , unlimited data usage in Night , Unlimited Calling , Premium access of Jio apps , unlimited sms . You get this All things free of cost in Reliance Jio Iphone Offer.
Final words
We hope you understand Reliance Jio Iphone Offer , If any more Update is come regarding this offer we updated in this article. Yet Enjoy Reliance Jio 4g Welcome offer till 31st Dec 2016.
Tags :- Reliance Jio Iphone Offer , loot , trick , Reliance jio Apple Iphone Scheme