Remove Google Pay Better Luck Next Time Error
Trick to Remove Google Pay Better Luck Next Time Error (Win Cash Every Scratch)
Google Pay Gives Free Scratch Card on every Upi Transaction by which you Gets Some Free Cashback in Your Bank account but Sometimes you didn't Get Anything Besides Google Pay Better Luck next Time Message. It Means you are Unsuccessful you are not Eligible for Google Pay Tez rewards so today in this article we Will share Remove Tips and Solutions so you can far away from this unsuccessful.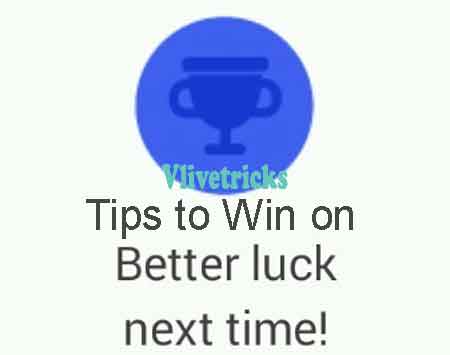 What is Google Pay Better Luck Next Time Message ?
When you will Earn Scratch Cards then you have to Scratch it to Get Rewards according to your luck but Sometimes you gets this Message. It means you are not eligible for any Cashback reward and you have to Try your Luck Next Time.
Tricks and Tips to Win cash Rewards every time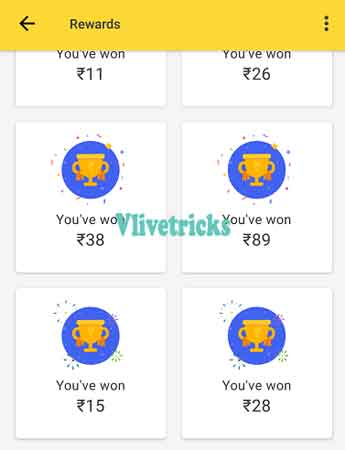 Here are the Some Solutions to Remove if you will follow this then your chance to win big Rewards Will be More –
By Sending gift to your Friends (New & Verified)
Now you can Send Scratch Cards to your Friends using Gift Option, In this Google Pay Better luck Next Time Trick we will First Scratch it If we gets Nothing then we Will Send to another account and get Guaranteed Cashback. Here are the Steps of Trick :
First of All, Don't Scratch your Card very Little in Center so you can Check what you are getting if Money then Scratch Full otherwise less than Thumb Point so it will again add to your account
Go Back to Homepage, Click on Any Contacts/or your Other Account and Click on Gift Icon Right Bottom Corner
Select the Card and Send it
Now Scratch it from Your Received Account, Definitely You will get Something
Send Money on this Days
To avoid Google Pay Better luck Error , Send your Money on Friday and Saturday because According to Google pay algorithm chances to win Big Rewards on this Days is more , Also this Days Transaction Rate is very low.
Send money on above Rs 170
You have to Send at Least Rs 150 to get Scratch Card so Tez Fixed the Algorithm for those users who Complete Transactions for only Cards will get nothing so Instead of Rs 150 , Make the Rs 170+ Transaction
Don't Take Return Money Using Google Pay app
When you sends Money to your friends for Scratch Cards so Tell your friends Try to Return your Money using Other UPI Apps because this Activity Also Effect on Tez better luck Next Time.
Scratch your Cards on this Date and Time
Another Very Good Tip by which you can get 75% Cash by Scratch Cards, Yes Just Collect your Cards and Scratch it after 11pm on Friday or Saturday. Because Mostly Google Funds their Scratch Account after mid night so very big chances to win this time.
Final words
I hope you understood every Google Pay better luck Next time Solutions and Tips to increase your chances of wining free cash. This is not a 100% Working trick but if you will follow this tips then Definitely you will get Success. If you Loved this Post then Please Share it with your friends who are also uses Google pay app and Getting any problem then Leave it Here below.