Transfer money from credit card to bank account without any charges
Actually some of the Sites Like Paytm is Restricted Credit Card use on their Site. Due to its Very hard to transfer but we have some Simple methods for Transfer Credit Card Cash Balance to Bank account Free of cost.
Are you Searching Ways to Transfer Credit Card Cash Limit to any Bank Account Then you are On Right Place Because Using this article. You can Withdrawal Credit Card Money instantly. Also Its Free of Cost, You Don't Need to pay any Single Charges.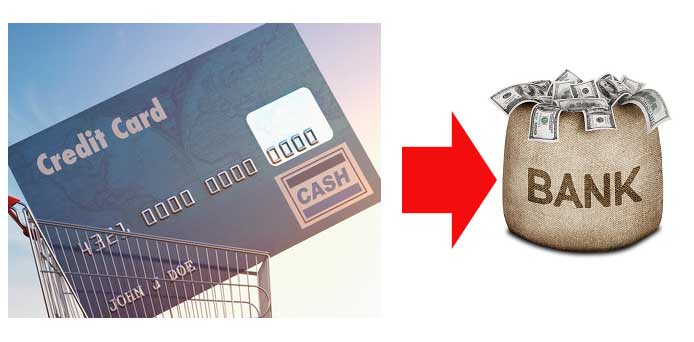 Total 5+ Tricks we Shared for Transfer Money to bank account for Free without any Charges using amazon upi, airtel payments bank like Methods. It is Valid for All Banks users
What is Credit Card ?
Credit Card is Issued by the Banks based on your Credit Score, More Score and Can Help you to get More Limit. The Card Comes with Two types of Limit one is Cash and Another is Spent. After Cash Limit Over We Can't Withdrawal Money From the atm, Only we Can Spent Money on POS, Shopping , Online Payments etc. If you are thinking what's the Difference between Debit or Credit Card. On Credit Cards you will get High Discount Offers on Spent, Every Year Your Limit Will be Increased on the Basis of Transactions, Rewards Points, Buy the Products on EMI, Lowest Interest Rates etc. If you pays before the Due date then you doesn't have to pay any Extra Charges.
So Today in this Article We Will Cover How Convert Credit Card Spent Limit to Cash balance and Withdrawal the money in to Bank account debit card.
Note :- First of all , Try using Small Amount
Transfer credit card cash balance to bank free without any charges
There is no charges require for transfer credit card cash balance to bank free in 2023. Some of the bank apps offers free credit card cash transfer to bank.
1. Amazon pay upi
Amazon app officially gives amazon pay balance payment method in upi for full kyc users. Simply add pay balance through credit card. Now transfer money using upi and select amazon wallet instead bank account. Complete the payment.
Without any charges your credit card balance transferred to bank account instantly. Amazon upi is the best method. Use latest version of amazon app and complete full kyc for this method.
2. Cred App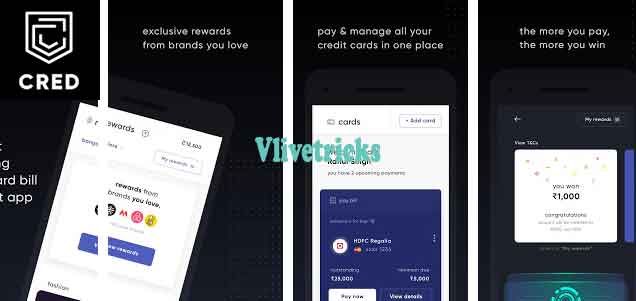 Having Credit Card then You Should Install Cred Club App in your Smartphone. Because From this One App Do all Credit Card related Works Like Pay Bills , Recharge Etc. Get free coins on transactions which Redeem against Gift Vouchers.
Recently Cred App Added New Option to Transfer Credit Card cash to Bank account at Just 1.5% Charges. Here is Our Cred App referral Code to get Free Rs.100 Sign up Bonus. Even Earn upto Rs.10,000 on Every Refer.
3. BharatNXT App
Special app only for transferring credit card cash to bank account. Its completely free and without charges transfer. Refer any user from code and earn flat Rs.100. Once referral makes Rs.5000 transaction both will earn more Rs.100.
BharatNXT app makes credit card transactions under shopping category so avail extra cashback if running by your card bank. To get started on BharatNXT app only aadhar card otp and pan card requires.
4. Usemycards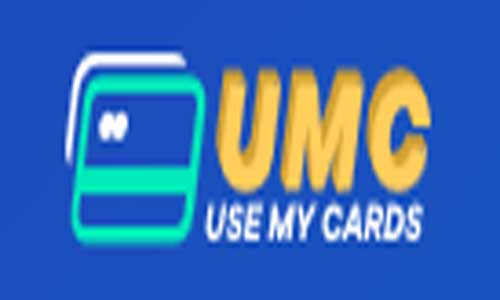 There is another Best Method to transfer Credit Card cash Directly in your Bank account. Even you will Get Extra Offer Amount for Transferring this Amount. The Site is very Interesting , First of All your Card Details is Safe they Don't Share with anyone. Here are the Steps :
Visit Usemycards.com
Click on Login and Select Facebook or Google. Enter the Mobile number and Use the Referral Code : ab7df25148 to get Free Rs.100 in your bank account.
On Homepage Select "I Can Provide A Card Option". Select Listing according to your Suitable Money.
Confirm the Buyer. Enter your First 6 Digits of Card and Amount Equal to Their Listing.
That's It, You will get money in your wallet. Add the Bank account and enjoy !
Usemycards refer and earn Program Will Rewards you Rs.100 for Every Referral Code Share and Use.
5. Transfer Credit Card Cash money to Bank Using Paytm (latest 2022 Method)
1) First of enabled Paytm Business Account With Instant Settlement
2) Now Check wallet transaction is Showing Zero Charges under "Accept Payments Settings"
3) Create Payment Link Under app >> Accept Payments or Visit https://dashboard.paytm.com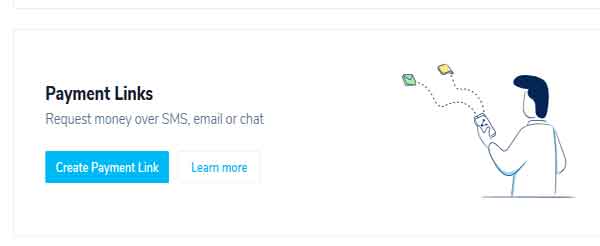 4) Open your Created link in any Browser and Make Payment using Credit Card
5) That's It ! It will Accept your Payment and Transfer to your Business Account which you can transfer to your Bank account or Paytm automatically will do next Day
6. U Wallet
Before going to Start Procedure you Need Following things
Requirements
Credit Card issues by any Indian Bank
U Wallet (Verified by EKYC (aadhar card) )
Airtel Payments bank Account with KYC Completed
Paytm payments Bank
How its Works ?
To transfer Credit Card Cash Procedure is Very Simple, no any Special Knowledge Required. First of All We Will add money in Udio Wallet using our Credit Card then we will add that money to Airtel Payments Bank to Paytm Payments bank. In this Journey , You will not Pay any Single Charges and From Paytm you can Also Withdrawal Money Directly to your any Bank Account.
Steps to Transfer Credit Card Cash to UDIO Wallet
First of All , Install Udio Wallet App >> Register or Login
Complete Ekyc using aadhar Card otp
Now add money in your Wallet and Complete the Payment using Credit Card
Your Money will be instantly added in your wallet
Navigate to 'My Udio' Option and Create Virtual Card.
How to Transfer Udio Wallet Money to Airtel Payments bank
Download My Airtel App >> On Homepage Slide two Times From Right To Left [ Complete Steps Open Airtel Payment Bank Account Online ]
You will get airtel payments Bank Option >> Create the Account
Verify it by Ekyc
Now add money in Airtel Payments Bank account using Udio Virtual Card which we Credited above on Step – 5
Click on Shopping Card and You will get New Virtual Card
How to Transfer Credit Card Cash Balance to Paytm (Method – 2) ?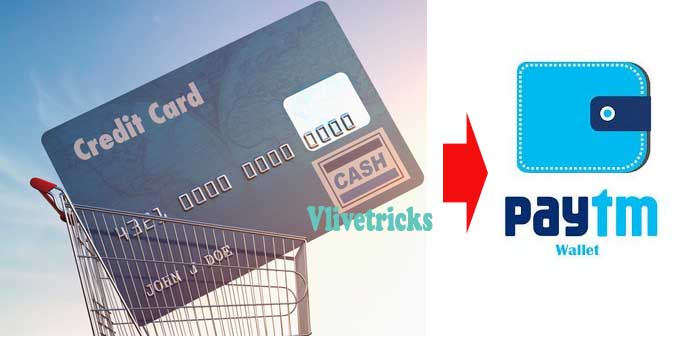 Download and Install Paytm App >> Click on Bank Option [ Know How to Apply online on Paytm Payments Bank ]
Add money to Payment Bank using Above airtel Payments Shopping Card (Step – 5)
Make sure you are adding money in your Paytm payments Bank , Not in the paytm wallet otherwise you have to Pay charges to transfer in your bank account.
Once your money Added in Paytm Savings Account, You can Transfer it to any Bank account or Withdrawal / Spend using paytm debit Card
So guys in this Way you can Also Transfer Credit Card Cash to Debit Card , Paytm account without Pay any Single Extra Charges.
Conclusion
I hope you Understood Every Steps Clearly and Successfully Transferred Your Credit Card cash to the Bank account without paying Charges. Now Share it with by Below Social icons to your friends Who are getting Problem to withdrawal cash from their Credit Card. If you are getting any Problem then free to ask below here in Comments Section.