Hello Users, If you have Money in Uphold India Account and When you Withdrawal it say "We do not currently support bank transfers for this country" Then Today We"ll help to Transfer Uphold Balance to Bank account where it is Not Supported with complete screenshots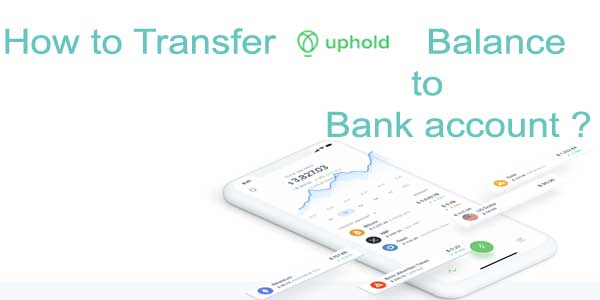 For Transfer uphold Balance to Bank account In India or Other Countries We"ll take the Help of Wazirx which Based on Peer to Peer Network and Very Big Platform to Sell Crypto-Currencies
Uphold is Like paypal and Now using by Brave Browser Rewards also, So you can Withdraw to Uphold account Easily but how to Get Real Cash in Hand. It's Very Simple, Only you have to Pay some fees Like 1% or 2% according to your Currency
Itself Support Almost all Crypto-currency Which you can Direct Receive and Withdrawal to Bank account at Nominal Charges in Supported Countries like USA, UK etc but there is no option to Withdraw directly to bank in other Countries Like India but you can send to other Crypto Sites , Other Uphold Members.
It supports in That Countries Also Where Bitcoins Like Currencies is Banned in Banks, It works on Bid Method. When we Sell our Crypto then People Will Buy in Just Few Minutes and Transfer money direct to your bank account
How to Create Uphold Account and Verified it ?
First of all , Create account on Uphold [ Click Here ]
It will ask Basic Information, On Next Step you have to Install Google Authenticator app because it is mandatory to complete 2nd step authentication
Now Scan the Code in your Mobile and enter the code to Proceed Further
Now On Homepage >> Click on Become verified Member >> Enter your Genuine Details and Upload your ID Proof & Selfie
It will Take Some days to Verify your Details and mark as Approved, Then you can Enjoy Full Features and Restriction with Removed from your account
Steps to Transfer Uphold Balance to Bank account using Wazirx ?
1) First of all , Create Wazirx Verified Account
2) Now Login to your Uphold account and Select your Card in which you have Balance, On Next Page Select Send to Crypto or Utility Token Option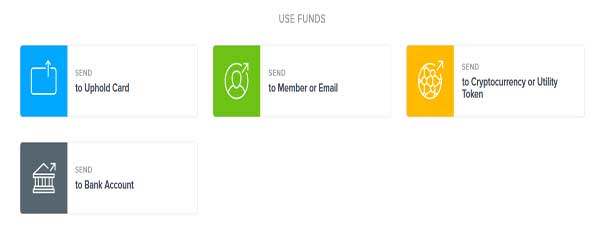 3) Select your Crytocurrency From List in which you wants to convert Your Balance and send to Another Address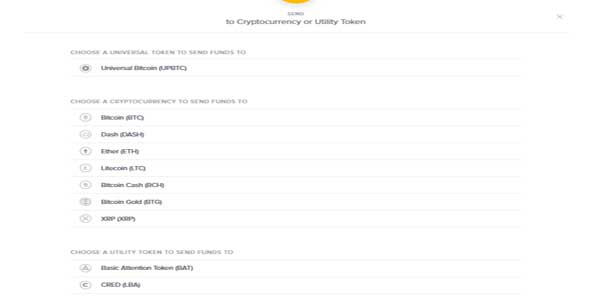 4) I Recommend to use bat or Currency which takes Less Charges, Like I Selected bat. On Next page you will get Options to enter Address , Amount and Remarks
5) Now Login to Wazirx in New Tab, Click on Funds Option from Menu >> In Search Field Enter BAT or Which Currency you selected Above
6) Click on Deposit Option will open your Token Deposit address. Copy the Address and Remember this Points
Minimum deposit of 40 BAT, deposit below that cannot be recovered

Please deposit only BAT on this address. If you deposit any other coin, it will be lost forever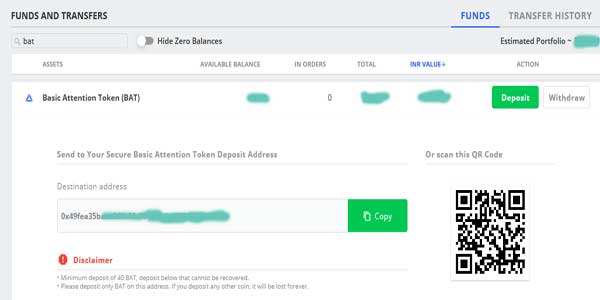 7) Paste the Copied Bat Address in Select or Search a Destination Field. Enter the Amount , Make sure you have Enough balance in your Uphold Card. Instantly it will show Exchange Fee , network Fee etc. Once you Confirm, It will Take Upto 4 Hours to Show in  your Wazirx account. Mostly Instant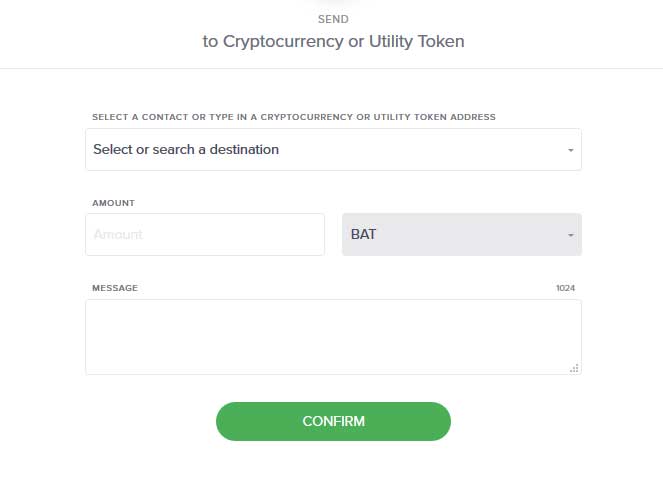 8) Come Back to Wazirx >> Click on Exchange >>  INR tab >> Click on BAT/INR from List >> Come to the Right Hand Side where Buy and Sell Option Will See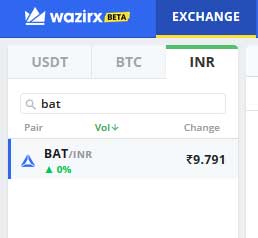 9) Select Sell Tab >> Enter your Bat Amount , Price in Which you wants to Sell and you Will See Total Indian Rupees Value.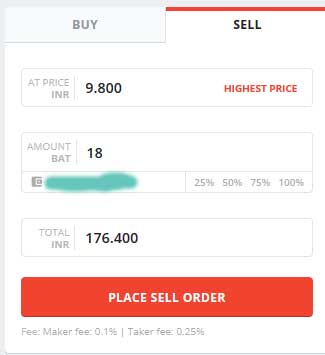 10) Click on Sell Bat, Your Order will Instantly Executed, Now your Money Exchanged into INR. Now Go to"Funds" Option click on withdraw option of Rupees. It will charge Rs.10 only for Instant Withdrawals to your Bank account
11) Enjoy
Method : 2 P2P method (Always Works)
If above method Not Working then Try this, It is lengthy but 100% works all time
First Convert BAT to USDT
Click on P2P >> USDT/INR Tab >> Place Sell Order
Get Money Directly credited to your bank account (If you sell in Lowest Price then it will Instantly Sold) Once you Done This When Somebody will Purchase your Order at this rate and they will pay money Directly your bank account entered in wazirx.