Interesting Idea to Transfer/Convert/Withdrawal Your Phonepe Cashback in to Bank account Using Gold, Flipkart & Recharge Failed Hack loot Tricks. If you are using Phonepe wallet then You know About , You cannot transfer Cashback into Bank account but Using Phone Wallet Bank Withdrawal Cashback trick you can easily get in to any bank account.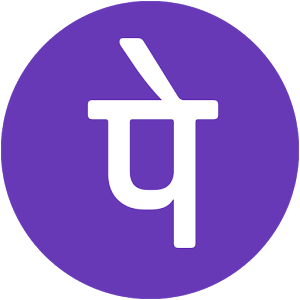 In our Previous Kotak Bank Trick , You will get Rs. 150 Cashback in your Wallet But If you don't wants to  use one on only phonepe offers & Wants to Withdrawal phonepe Cashback into Bank Account then you have to Follow our very Easy steps & your cashback will be instantly Processed in your Bank account.
You cannot Transfer Cashback in to Bank in Paytm & Many Other wallets also but we founded Mobikwik Supercash tricks to use Full credits. In this Phonepe Cashback Withdrawal Trick, You have to Cancel only Flipkart Order or Select wrong Operator Recharge details Then Your cashback will be change in Real Cash. Let's come to know Explanation of Each steps –
Transfer All Cashback in to Bank via Gold Purchase (Latest)
I hope You Know About Recently Phonepe Added new Option of Digital Gold Purchase in which you Can buy Gold via your Wallet or any Method & Can Sell Directly in to Bank Account , Even you can Start with Rs.1 so if you have Cashback & Wants to Transfer it to Your bank then Follow below Steps
Gold Offer : But above Rs.1000 and Get Rs.50 Cashback on 1st Transaction
First of All Update to Latest Version
Purchase Digital Gold via Cashback Money
Now Sell it (Selling Order is Less Than Buy Order) (You have to Hold it for 24 Hours)
Done ! Your Money Will be Instantly Credited in Your bank Account
In this Method to transfer Phonepe Cashback into bank account Your Some money will be Deducted Because buy & Sell Value will be Different
How to Transfer Phonepe Cashback into Bank account by Recharge failed (Updated)
First of all use this trick because that is safe to Use.
Do recharge.
Now Enter any Operator Number Except Reliance Jio & Select as jio Operator.
Enter Amount as Rs. 149.
Now Pay using Cashback.
Within few minutes , Your recharge will be failed & You"ll get Rs. 50 cashback which you can Withdrawal but Rs. 99 as Refund Which you can't withdrawal.
Now again Follow steps , again you will get Rs. 50 Bank transferable Cashback & Remaining as Refund.
Repeat steps to Convert your all cashback into Money.
How to Withdrawal Phonepe Cashback into Bank Account using Flipkart Trick
First of all , Visit this Flipkart Products Page.
Now Select Any Product and proceed your order.
At Payment Page , Select Phonepe wallet & Pay Some Money using Debit/Credit card.
Place Your Order, Done ! Now Immediately Cancel Your Order.
Instantly Your cashback will Be refund to your phonepe wallet which you can transfer to your bank accounts.
Tags :- How to transfer , Convert , Withdrawal Phonepe cashback into bank account