Hello Vlivetricks users , I hope you Know About New Telecom Mobile Network Rules Where now you have to Recharge your Sim Every Month at Least Rs.23/24/26 to Continue their Services. Airtel Launched Special Validity Pack with Some Talktime. Here we Sharing Two New Launched Airtel Validity Packs or Recharge of 2019 Which will Increase your Validity to Lifetime.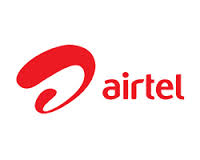 If you are Regular Visitor then I hope you Checked Increase Sim Card Validity From Main Balance Post where we Shared ussd Codes to Renew your Validity Pack So you also Know now you have to pay for incoming Calls also. Companies launched this Validity Rule Because Still most Peoples Doesn't Recharge their Sim and Use for only Incoming Purpose with Minimum or Zero Balance. In that Condition Mobile Network Companies suffer from huge Losses.
After Come Jio 4g Network, All the Networks have Upgraded their Towers with 4g Range and I think now every Popular Mobile Network have 4g Range Across All Cities and Villages but Still Some Peoples using 2g and 3g Smartphones so Companies are not able to Even Earn Maintenance Money from That users.
Airtel Lifetime Validity packs & Recharges 2019
Now Companies is Charging Rs.23 or Rs.24 to Increase Validity of 28 Days, Even if your validity is Expired and You have Main balance then Still you can not Make Outgoing calls.
From this Airtel Validity packs you can Increase your Lifetime Validity of Incoming Calls but still for Outgoing you have to Make Recharges. Sometimes they also Deduct automatically so Disable Autodebit Main Balance for validity Extend
Before this Rule , We have to Make at least One Call in 3 months to Continue our Incoming and Outgoing Services but now we have to Recharge our Sim card using Validity Pack as well.
| Amount | TalkTime | Incoming Validity | Outgoing Validity | More details |
| --- | --- | --- | --- | --- |
| Rs- 100 | Rs- 81.75 | Lifetime | 28 Days | No Data |
| Rs- 500 | Rs- 420.73 | Lifetime | 28 Days | No Data |
Airtel Rs.100 Validity Plan
In this Recharge you will get Lifetime Incoming Validity with 28 Days Outgoing Validity with Rs.81 Talktime. There is No Internet Data will be Credited
Main Balance – Rs.81
Price – Rs.100 Including All Taxes
Data – 0mb
Incoming Validity – Lifetime
Outgoing Validity – 28 Days
Airtel Rs.500 Validity Plan
Main Balance – Rs.420
Price – Rs.500 Including All Taxes
Data – 0mb
Incoming Validity – Lifetime
Outgoing Validity – 28 Days
This are the only two Airtel Plans which will give you Lifetime Incoming Validity, Here are some More Plans which can increase validity upto 84 Days.
Airtel Normal Validity Packs
| S. No. | Amount of Recharge | Validity | Main Balance + Data | About Pack or Plan |
| --- | --- | --- | --- | --- |
| 1. | Rs.23 | 28 Days | 0 + 0 | All Local and STD calls @ 2.5p/sec, per SMS Local @ Re.1 & National @ Rs.1.5 |
| 2. | Rs.35 | 28 Days | Rs.26.66 Talktime + 100MB Data | —- |
| 3. | Rs.55 | 28 Days | Rs.55 Talk Time + 200MB Data | Tariff At 60P/Min On (Local/STD/LL) Calls |
| 4. | Rs.95 | 28 Days | Rs.95 TalkTime + 500MB Data | Tariff at 30p/min On (Local/STD/LL) calls |
| 5. | Rs.145 | 42 Days | Rs.145 Talk Time + 1GB Data | Tariff of 30p/min on (Local/STD/LL ) calls |
| 6. | Rs.245 | 84 Days | Rs.245 Talk Time + 2GB Data | Tariff of 30p/min on (Local/STD/LL ) calls |
The Validity Packs is Starting from Rs.23 where you will get 28 Days Validity instead of this i recommend to recharge by Rs.35 so you will get Rs.26 Talktime also with 100mb Data with 28 Days Validity. We also Shared offer for Monthly Validity Rs.35 recharge Plan
Maximum you can increase 84 Days Validity in Rs.245 Recharge because Currently only this Plan is Launched by Airtel Network if any more come then we will update on this page
Frequently Asked Questions Answers (FAQ)
What happen When i Will not Recharge ?
Your Services will be Stopped, You will get Network Range but you will not Receive Incoming as well as outgoing also Stopped.
How to Renew my Services after Stop ?
Suppose your Services is Stopped and you again wants to Renew it then Recharge by any Validity Pack. Your Services will be Instantly Renewed.
What Happen if i have Main balance but Not Validity ?
In that Condition also your Incoming as well as outgoing will be on hold till you recharge by any of above pack
If i Recharged Unlimited Plan Like Rs.399
This is Very Good Question and Lots of Peoples wants to know answer because now a days most People is Using Unlimited plans because you will get Everything in one Recharge. If you Recharge by Rs.399 then you will get 84 Days Validity in which you don't need any extra recharge for Validity