Bingo tedhe medhe football contest
Win free t-shirts, football kits , nivia football, ps5 like rewards by just playing football game online. There is no app install play the game from phone by rotating and collect points. Once enough points earned, submit the details and get free rewards direct at home. Bingo tedhe medhe football contest is available only for west bengal state users.
Bingo tedhe medhe are finally applying business formula and again Following Previous Strategies where people can win free products by playing game. One more contest running bing promo contest.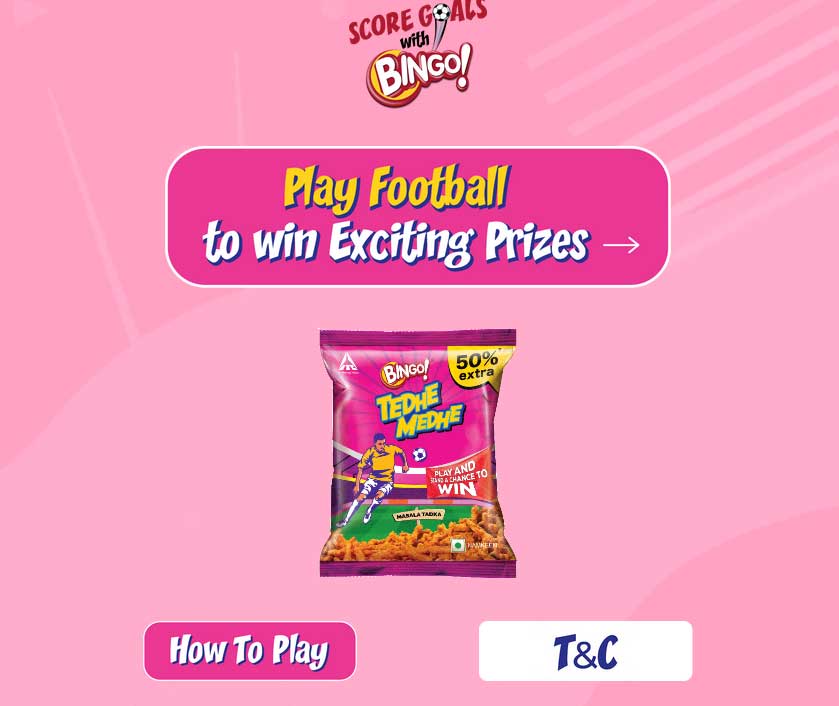 So their products will be Freely promoted by giving Some stocks free. They started Contest in India where play football and get free products. At the end of Offer Period, Who will Come in Top Ranks can win free products.
In This Bingo tedhe medhe Contest , You can win Free T-shirts , nivia football , football kit , PS5 and Much More.
If you thinks you can't Compete with Big Looters don't worry. Game is simple to play and rewards will given to random users and total 26000 participants selected so chances is huge.
How to win free products from Bingo tedhe medhe Contest ?
1) Visit Bingo tedhe medhe football contest Page [ Click Here ]
2) Rotate the phone and play the football game
3) Collect points from 10 penalty kicks. Once have enough points. Submit the name , email , phone and address.
4) Winners will informed once win. Complete the formalities and get the product at home.
Offer Period
The Contest shall be live from 00:00 hours on 1st May 2022 and shall close on 30th Nov 2022 at 23:59 hours ("Contest Period")͘ day for the requirement of the Contest Period is 00:00 hours to 23:59 hours of a particular day. Entries received after the end of the Contest Period will not be considered.