What is Flipkart festive Pass Offer ?
Buy Flipkart Festive Pass on Rs.1000+ Shopping & Get 10% Off + 5% Cashback
Flipkart Festive Pass Offer, How to Buy, Terms & Conditions, Eligibility – Like Flipkart First & Amazon Prime Membership , This is Also Subscription which will Cost you Rs.0 after this You will Flat 10% Instant Discount on All Products With 5% Extra Phonepe Cashback. In addition You will also get Free Delivery on Orders.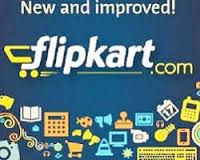 Only the Difference Between Membership & this Subscription is Validity, This is Only Valid till 31st Jan 2018 After this You Will Not Get benefits of this Subscription. So guys in next 4 months if you are thinking to Buy Too Much Products from Flipkart then Grab this Offer.
To grab this Subscription , You have to make Rs.1000+ Shopping on App & enjoy 10% Off & 5% Cashback on your All Orders. Offer is Valid for Only very Selected Flipkart Customers But you can Check By Below Steps.
How to Check you are Eligible for Flipkart Festive Pass or Not ?
Download & Open Flipkart App.
Click on Menu.
Here you will see new option Festive pass if you are eligible or Check your Registered Mail id Inbox.
If you are not then try From that account by Which you made Too Much Purchases.
How to Buy Flipkart Festive pass at Rs.0
To participate in the Offer You must (i) be selected to be part of the 'Festive Pass', as per communication sent to You by Flipkart; and (ii) purchase, during the Offer Period, any products (except for gold coins, gold bars and Flipkart Gift Cards) for a cart value of INR 1000 or above, listed on the Platform in a single transaction.
Login in App.
Open Festive Pass page on Flipkart App by Clicking here.
Open App & Check From Above Steps , you are eligible or not ?
Now Make Rs.1000+ Shopping in single transaction to buy at Rs.0
Done ! It will be activate For your account. Now you will get automatic Extra 10% Discount on your order.
Terms & Conditions
You must have to Remember this Points to Get Discount & Cashback –
Offer Valid from 17th Sep to 31st Jan 2018.
You Can Avail 10% Discount upto Rs.500 & 5% Phonepe Cashback upto Rs.100 per transaction.
You will get Free Shipping on Flipkart Assured Products.
The Offer will be automatically applied on your next purchase if all the above mentioned requirements are fulfilled. Purchase products on the Platform on which this Offer applies during the Offer Period using either Your PhonePe wallet or using Your credit card/ debit card/ UPI through PhonePe ("Eligible Payment Method").
You Can Avail this Offer upto 15 Times.
ASSURED BUYBACK offer: Certain festive pass holders shall have the option to purchase an assured buy back services at a discount of 90%
EXTENDED WARRANTY offer: Certain festive pass holders shall have the option to purchase an extended warranty at a discount of 90%