After A Long Days , We are Sharing Very Good offer Loot Where you can Get Flipkart Plus Subscription Free for 1 year Worth Rs 1000 by official steps. After you can enjoy premium benefits and services of flipkart like free delivery etc.
Actually this is Premium Service of Flipkart Which Was Launched on 15th August 2018 (Independence Day gift for All Flipkart Users) to Compete with Amazon Prime subscription. But amazon prime is not free because its come with video service and other amazon products which is not offered in flipkart plus so its free.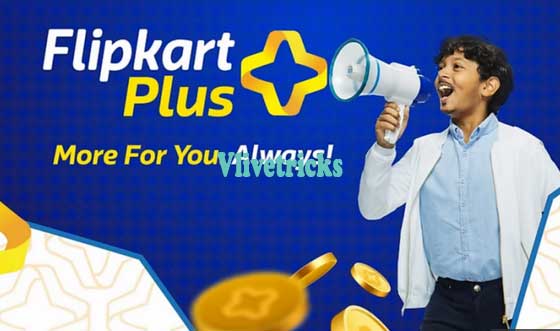 In this article, I will share about flipkart plus subscription and how you can get its free for 1 year. This offer is valid for all new and old users.
All the methods shared in one place, You can get flipkart plus free with supercoins or without supercoins both. Here also shared offers to earn free flipkart supercoins.
Let's start the journey, Avoiding any line of article can miss you to avail the subscription free so please read and follow carefully all the terms and steps.
---
What is Flipkart Plus ?
It is Same as Like Amazon Prime But They Added superCoins System which you can Redeem to buy Membership or its automatically activated once you earns 200 supercoins in 24 months.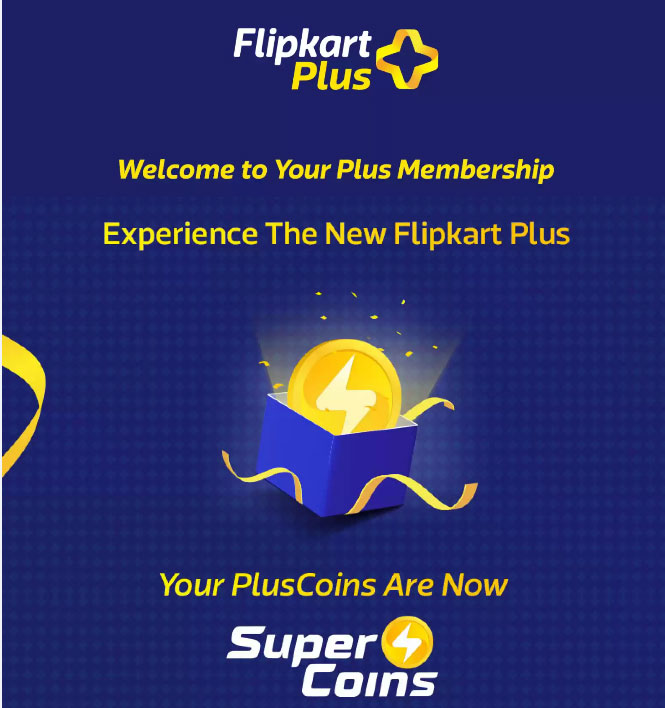 Every Time you Shop on Flipkart and their Partners and You will get Free Super Coins Which you can Also use to Buy Flipkart Vouchers.
On every Rs.100 spent on flipkart will earn you 4 supercoins, So earning 200 supercoins you have to spent at least Rs.5000 in 24 months.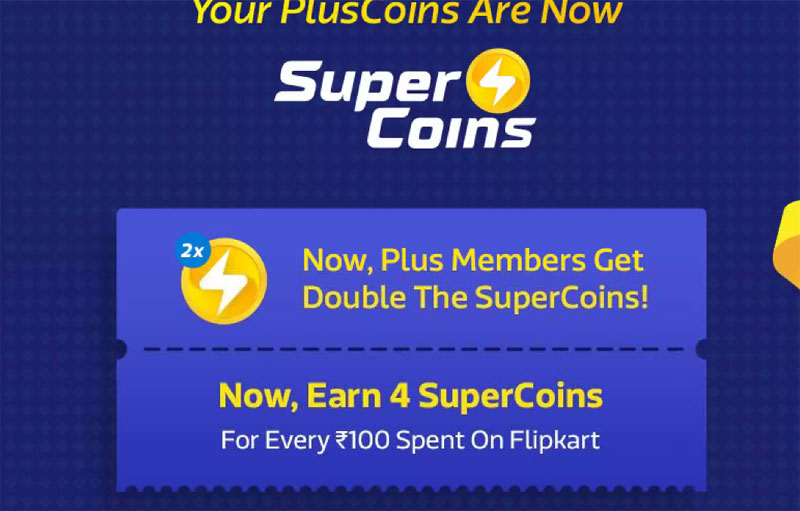 After become flipkart plus Member then you will get Free Delivery on no Minimum Purchase , You will get Product in 1 Day or Same Day Delivery. So guys Before the offer becomes more tough to avail Make your Account as Plus premium and Enjoy Features in Free.
Update :- Now Flipkart Plus Coins will be Converted to SuperCoins (1 Coin = 4 Super Coins)
Flipkart Plus Subscription Features & Benefits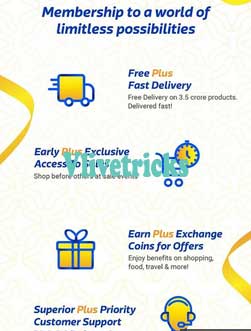 1. Free Subscription
First of All , For Limited Period they are giving Free annual membership to the all users on 6.6 Version which cost around Rs 1000.
Its completely free subscription, There is no option to buy flipkart plus subscription except free. You have to earn 200 supercoins every year to get 1 year free flipkart plus.
Earning 200 supercoins requires at least Rs.5000 shopping. I recommend to place two orders worth Rs.2500 because maximum you can earn 100 supercoins from one order.
2. Free & Fast Delivery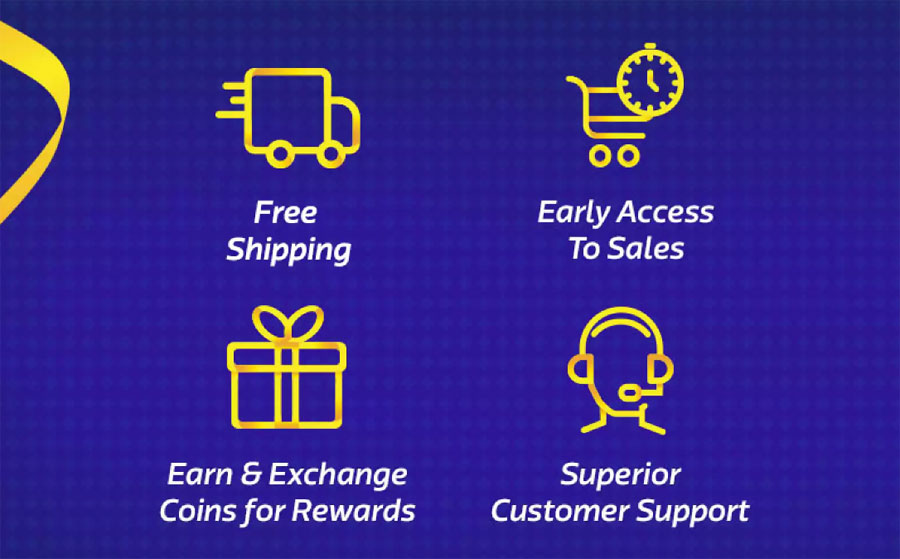 Currently Flipkart Takes Delivery Charges on Order below Rs 500 so after Flipkart Plus Free Subscription you will not Have to Pay Rs 50 to Rs 100 Delivery Charges. Also They Will Deliver Products Very Fast on Same Day, 1 Day or 2 Day on Assured products.
3. Rewards Coins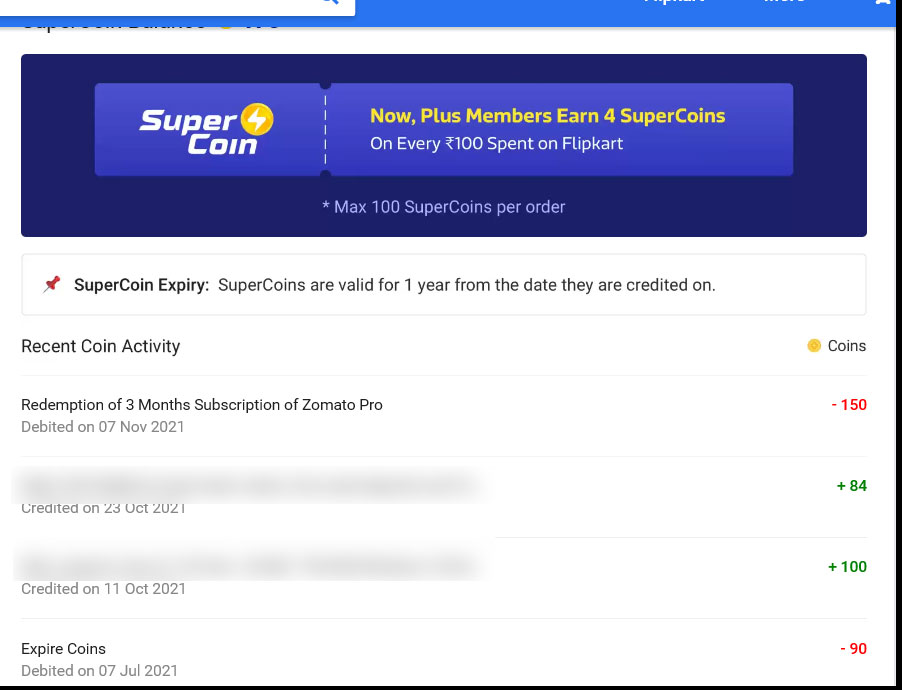 Flipkart Started New Program Shop More and Earn more Where you will get superCoins Rewards Which you can use to Buy Plus Subscription , Flipkart Vouchers. On Every Rs 100 Spent you will be Rewarded by 4 superCoins. You can Exchange 50 Coins to buy Rs 1000 Vouchers.
4. Early Access
Flipkart Plus Members can Early access of their Sales Like Big Billion Days , Big Shopping Days so you can Purchase High Discounted Products before going out of stock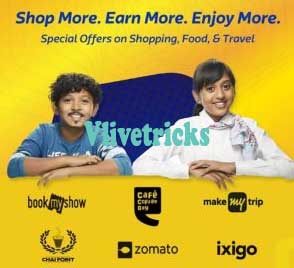 Some of the deals are also exclusive only for plus members which not avail or showing for normal users.
5. Special Offers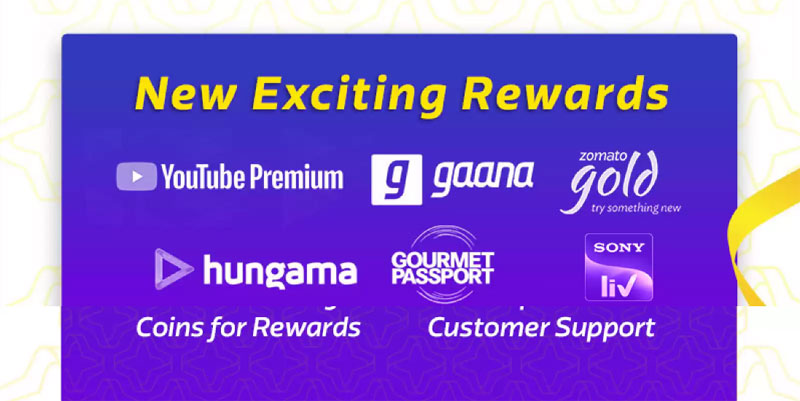 You can Enjoy the Great Offers on Shopping , Food , Cinema , Travel etc on their own and Partners Products
6. Premium Customer Support
Your Call will be instantly Connected to the Customer Department, You will not have to Wait.
7. Exchange Coins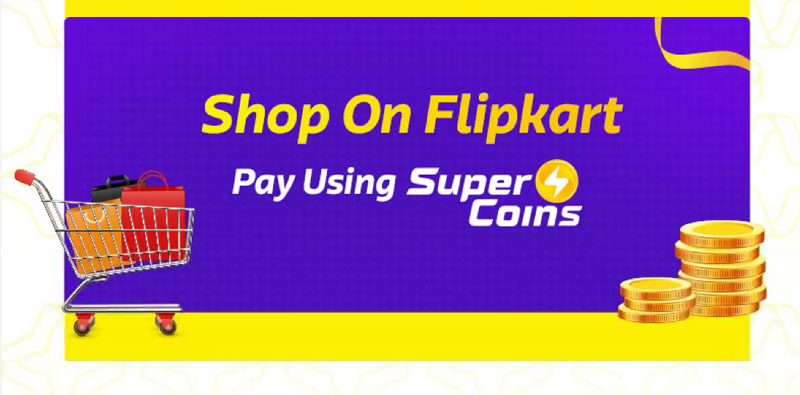 You can Exchange Plus Coins on shopping , vouchers or Renew Your Subscription
8. Buy products at Rs.1

On flipkart super coins store , You can buy the products at just Rs.1. Not every product available, Only some selected products listed on Rs.1 store where you can redeem flipkart supercoins.
9. Sitewide extra 10% Off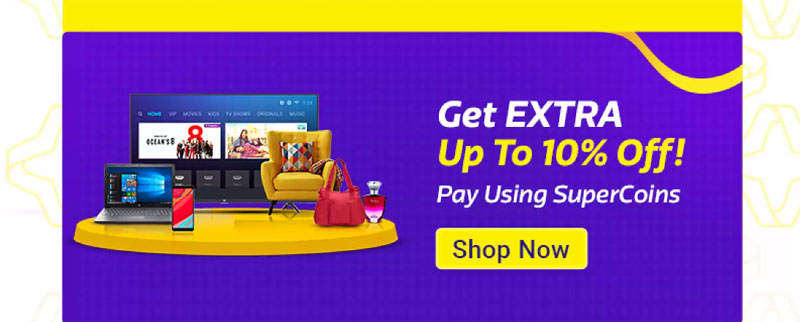 You can redeem supercoins to get extra 10% off on sitewide products, Some of the sellers doesn't give that option but on mostly products you can avail 10% off in exchange flipkart supercoins.
---
How to Get Free Subscription of Flipkart Plus using Super Coins
Now without wasting your time, Let's come to the methods
Shop and get free flipkart plus subscription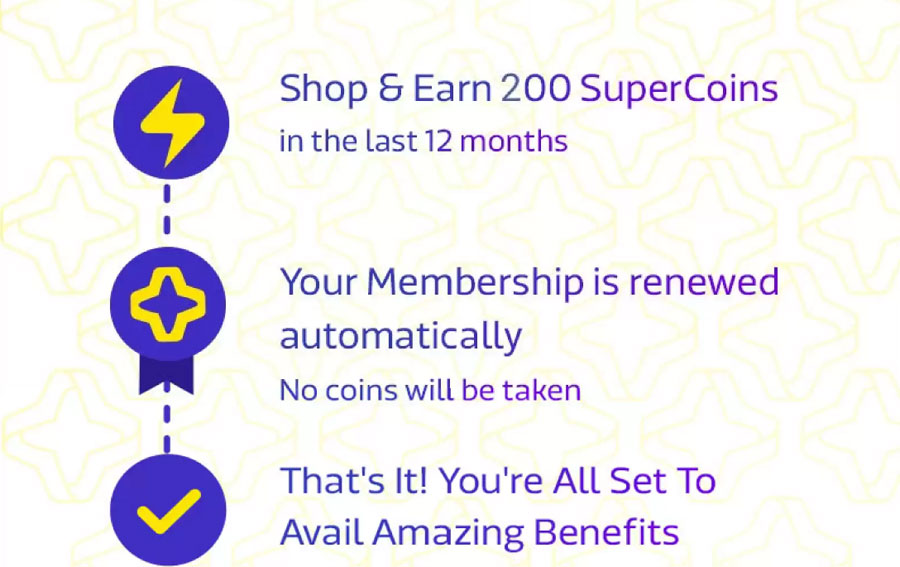 Spent Rs.100 and Earn 4 Super Coins Every time
Once you Reach above 200 Coins in last 12 months, Doesn't Matter you Redeemed or not
Click on "Join Now"
You will get Free Subscription without Deducting Single Coin, Sometimes its automatically activated.
Follow same steps to renew flipkart plus subscription free by earning 200 coins every year.
Method – 2 (User Specific)
Visit The Flipkart.com
Now login and Register
Now Visit this Aadhaar Book on Flipkart [ Click Here ]
Below Seller Name , You will see Plus Logo
Click on "Join For Free"
That's It ! You are Now Plus Member.
How to Get Annual Subscription for Free using Coins
Shop and Earn Coins
Once you get 200 Coins
Redeem to buy Subscription at Rs 0
Enjoy the Benefits
Flipkart plus student offer
Login to non-plus flipkart account, Visit plus zone. Here you will get flipkart plus student membership banner if are lucky or comes to their terms.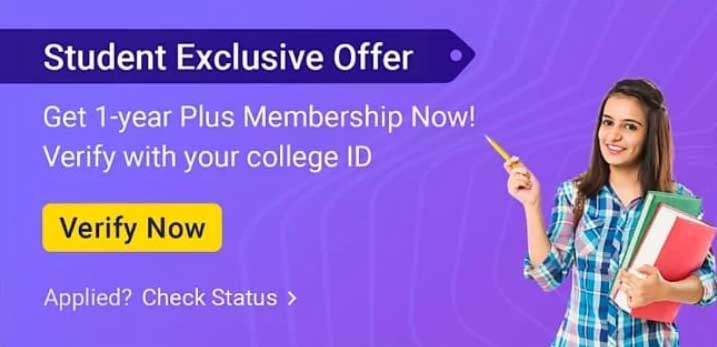 Upload your college id, Once it validate. You will get 3 months or 12 months membership free with exclusive discount offers worth Rs.1600
Above some of the steps need supercoins but if you don't have then follow below article.
---
How to get Flipkart Plus subscription without supercoins ?
Getting without supercoins, Getting membership is very difficult but you can earn free using below steps without shopping on flipkart. This is the only alternative and shortcut.
So come to the methods to earn free flipkart supercoins :
1. Old version
Actually Flipkart Plus is Launched on 15th August 2018 but it is available on 6.6 Version Which updated on Play store ,you can also Claim for Free using this Version apk. Make your Account Premium Now, But the Features will work After 15th August 2018.
First of All Download the Flipkart 6.6 Version Apk [ Click Here ]
Now uninstall your Current version
Install Using Downloaded Apk File >> Launch it >> Register / Login
Click on Menu >> My Account >> You will See Flipkart Plus Option
Here you Can Read all About Plus Membership
Now Wait for Some time , You will get Notification of Free 50 Coins
Now Click on it and Redeem it to buy Flipkart Plus Free Subscription
Now you are the Plus Member and You can Enjoy this Subscription Benefits.
How to get Free 10 Coins by Completing Survey ?
Open Survey Link from Here
Select your Gender and Complete all the Remaining 7 Questions
That's it you will get Free 10 Coins Balance on or 17th Dec 2018
How to Earn Unlimited Super Coins
Spent Rs 100 on Flipkart & Get 4 Coins
Make more shopping below Rs.2500
Everytime you will earn 100 supercoins
Shop on Their Partners also earn coins
---
Conclusion
I hope Covered Every thing About Flipkart plus Subscription and how to get avail free in our Article. In Short Words it is Similar as Like Amazon Prime with some New Benefits.
Using our Above offer You Can Easily Get Free Membership. If you like this Post then Please Share it with your friends so they Can Also Make their Flipkart account Premium. If you are Facing any issue then Comment Here.