Icici is India's Very big Bank, It Comes in 3rd Ranking. The Branches Available in Almost every big and Small Cities to Deposit your Cash or Withdrawal. With Every Icici Bank account You can Get Free Debit Card with nominal Charges for Withdraw cash from atm , Pay online & Offline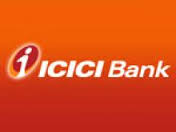 To save Money on Transaction, They are Giving Rs.100 Amazon Voucher when You Pay Utility Bills using Icici Bank Debit Card between 1st June 2021 to 30th June 2021
Under this Icici Bank Debit Card Offer, Just you have to make above Rs.1000 Transaction and complete at least 1 or More transaction between this Period. But before going to Make You Must have to Register for it then you will be eligible
You will get Free Rs.100 Amazon Discount Voucher in your account. You can Make Recharges or pay bills in this offer also and do minimum Rs.1000 transaction during offer period then you will get Free Bms Voucher
Before this loot offer we already posted amazon.in gift cards offer , amazon popular brands vouchers offer. How to avail this offer ? Follow below steps.
How to get Icici bank debit card offer (Free Amazon Voucher) ?
You will get Rs.100 Cashback on Complete 1 transactions Under above Icici Debit Card Offer , Here are the Steps in order to Register
First of all register , Miscall on 7069015872 by Registered Mobile number.
Now Make 1000+ Transactions Exclude atm. [ Valid on only Online ]
Minimum Amount Rs.1000 Needed.
If you have One or more card then You will get Rs. 100 from Each.
Valid till 30/6/21.
---
Terms & Conditions
"Card" shall mean Debit card, which has been issued by ICICI Bank and is valid and subsisting during the Program/Offer Period.
"Card Holder/s" shall mean such customer/s to whom a Card has been issued and who is authorized to hold the Card and who has received the communication of the Program from ICICI Bank with respect to the Program by way of e-mailer/ SMS/notification as per the discretion of ICICI Bank.
To qualify for this offer, Customer has to use ICICI Bank Debit Card to do spends on mentioned payment categories as per communicated and get free Amazon voucher.
Minimum spends of ₹1000 required to qualify for the offer
Total offer spends: As per communicated by way of e-mailer/ SMS/notification as per the discretion of ICICI Bank.
Voucher amount: ₹100
"Program Period" or "Offer Period" shall mean period commencing from June 01 to June 30, 2021 (both days inclusive).
Registration is mandatory to avail the offer. To register, give a missed call on 7069015872 from your registered mobile number
"Debit Card Payment" shall mean such purchase, which has been made by the Debit Card Holder's by using the Card for payment of utility bills entering card details during the Offer Period.
Cash withdrawals on ATMs will not be an eligible transaction for the program.
"Program" or "Offer" shall mean payments done using ICICI Bank Debit Card to get Amazon voucher is as per communication.
Offer Period: June 01 to June 30, 2021
The winners shall be announced within 90 days of the end of the Program Period
The offer is not valid with wallet upload, ATM cash withdrawal, insurance or mutual fund payments, tax payments will not be considered