Today we Brought New Ideas For you, How you Can Hide Identity & Make Anonymous Calls to Anyone by unknown Caller Id's. If you wants to Prank with Some one then This Free Services & Ideas Will help , Similar Idea for Sending Anonymous Sms is Already Shared in our Website.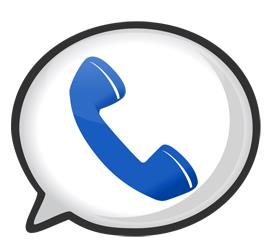 Almost Similar Call Spoofing Trick is Published in our Website where you can Change your Caller id to any one but in this How you Can Hide Identity & Make Anonymous Calls by Unknown Caller id. Here we Shares 7+ Ideas by Which you Can Hide your Identity and Make Calls. Some is Free but With Limitation & Some is paid Apps /Sites.
It's Quite Too Simple To Make Anonymous Calls, If you will Do Any Illegal Activities then this Services Track Your ip & Other Things So Use it For Only Fun Purpose. When You call to any one using Below Ideas then Receivers Will see Unknown Caller id & they will Not able to call You Back.
Note :- For educational Purposes Only.
Ideas To Hide Identity & Make Anonymous Calls
In Internet You will get Lots of Apps & Sites but they Will charge Too Much Below are the Safe , Easy & Cheapest Ways to Make Anonymous Calls to Any one.
Buy a prepaid phone
The easiest way to do this would be a buying a prepaid phone, which can be easily fetched from any nearby stores. Make sure you buy it with cash. Do not store any contacts on it and do not call anyone via it because that might leave a trace. Keep the phone in a switched off state with the battery out until you need to make the call. There you have it!
Change Your Caller id by Spoofing
Many sites Offers this Service Where they will be Change Caller id to your Own Entered but they Will Charge You &  Give Some Free Trial Minutes & like that. One of Most Using Best Sites are Crazycall & Spoof Card. Both the Sites are Legal & Verified by Government Because In case of illegal Activities they can Trace Your Ip , Mobile Number Etc from their Database.
Using Google Voice Proxy Number
Google Voice App Giving Free Virtual Number to Make Calls , Sms etc but you have to but Minutes, after this You can Call Anyone by your Google Identity & Hide your Identity. It Will be Connect by Your Mobile Number & Email. You can also receive calls & Sms in This App.
Landline Ussd code to hide Id
In Many Countries if you will Add *67 before Number & Call then Your identity will not show in receivers Mobile but this Ussd code will work only on Landline & Works only on selected countries , try once if your will connect then Enjoy.
Payphones
Mostly Peoples Was Used Payphones for Illegal activities so Governments Put the Camera to Capture face Who are Using but Still Phone Will go Through unknown Number this is Also Best & Cheap Way to Hide identity & Make Anonymous Calls.
Outbound Caller id Blocking
This is Option Under Call Settings Where we Can Hide Our Identity by which Our number & name Will not Displayed on the Person's Mobile Screen Whom we Will be Calling but now the option comes in Very selected Phone but you can Search App on Internet.
Use Burner App
It is a Android IOS App by which you can Make Calls to Anyone But you have to Purchase Minutes to call Any one. If you are new user then You will get Free 20 Minutes to Test their service.
Voip Based Apps
It is technology to Make Calls From Pc to Mobile Using Internet , Lots of Voip Based apps Available on Internet Use them.
This are the ways by which you can Make Anonymous Calling , Check Best android Voice Calling Apps List Which will Also Helps. Also We Shared Best Free Calling Sites to Make Free International Calls without any Registration.
Tags :- how to hide identity & Make Anonymous Calls , Make calls by Unknown Caller Id , hack