Here i Posted about a Trick to Send Free International Anonymously sms online of 160 Characters Without showing sender id & any Registration to Any International Mobile phone Number. I know now a days In India, Operators reduced Sms Rates Plans & Reliance Jio is Giving Free Unlimited Sms but this is trick to Send Sms without Showing Your Sender id.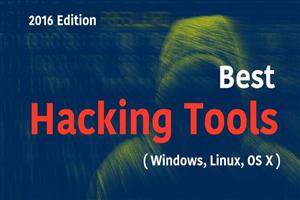 Using this Send Free Sms online trick , you can Send Unlimited Sms Worldwide. You don't need to complete any Registration or Sign up to Send Sms. The Free Sms site will work on Mobile Phone , Desktop , Tablet & all other Internet Supported devices. You don't need to pay any single charges , No any otp mobile Verification or No any credit Card Required.
You can Use Free Anonymously sms Trick to Prank with Your Friends , Family Members & relatives because Your Id Will not Show in Receivers Mobile. It is Complete Anonymously, Your Receivers Will get Message from unknown id. In our Site , We already Shared airtel unlimited Free Sms trick & tutorials to Print/Backup your Sms From Android Device where we got Positive Response of our users so here we shares one More Free Sms Trick –
How to Send Free Sms online Without Show Sender id & Registration
You don't Need to do any thing , Just Open below Mentioned Link & Follow Steps to Send Anonymously sms to Any Mobile phone In World.
First of all, Visit Send Free Anonymously sms Online Site.
Now You will see Sms page Where you have to Enter your Receivers Number, Select Country & Enter Message more than 10 Characters.
Now Enter Captcha Code.
Click on Send Sms, your Sms will be Instantly Sent to Receivers Number by Anonymously/Unknown Id.
You can Send up to 160 Characters Message to Any International Number, To send More Sms Again follow above Steps.
Features & Benefits of this Free Sms site
First of All , Its Free of cost.
No Sign up or any Registration required to send Anonymously sms.
Its completely Anonymously, It means your id will not show.
Instant Delivery Like Network Operator.
Support almost all International Mobile Phone numbers, So you can send sms to any Country.(Check Complete list of Supported Countries)
You can send Unlimited Sms.
No any Credit/Debit required.
Supports Different Sms languages.
Supports 160 Characters.
Receivers Will be Receive Sms by MESSAGE id & We are not responsible for any Illegal Activity & Misuse of This Service. If you Misuse this Send Free Sms online Site then you may Be in trouble because it will track ip address & other details of you when you send Sms.
Tags :- Send Free Sms online Trick , Send Free Anonymously sms , Send Sms without Showing id , Send free Sms without Registration to any International mobile phone numbers