Idea network Introducing Welcome Offer Where you will Get Unlimited Calling & 4g Internet at Just Rs. 348 Plan , 347, 346 Packs For Prepaid and Postpaid Idea Users. This is Offer is very Similar to Airtel Rs. 9000 Free benefits offer Where user also will get same benefit.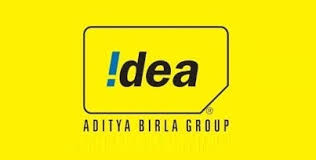 Idea Is giving Free Rs. 9000 Worth benefits to Compete with airtel Network, Recently Idea is Giving Only Unlimited calling and 1gb 4g data in this recharge plan but After Airtel 4g Offer they also giving Free 1gb 4g 3g data Daily on Idea 348 unlimited Plan.
Offer is valid for All Prepaid and Postpaid Users if you are not a idea User then You can easily Port Your Sim to idea to enjoy Idea Fastest 4g speed and This welcome offer. We also shared this offer of Idea Unlimited calling at Rs. 348 in Our all Network Unlimited calling plans but Recently they introduced Welcome or Free Rs. 9000 Worth Benefits offer Where you will get Daily 1gb 3g 4g Data with this plan benefits.
Idea 348 Unlimited plan
Users of other network Also Enjoy This Offer by Switch on Idea, Just Send Port request and Port Sim in Idea network or Existing Idea users Can avail this idea 4g offer by Recharge their Sim by Rs. 348 Plan.
Plan benefits of Idea welcome offer

Unlimited calling to any Network in India.
It's Unlimited no any minutes Restriction.
Free Internet Data 1gb Daily which you can use on both 3g and 4g Network.
Working for Both Prepaid and Postpaid customers.
Other Network Users also Can enjoy this offer by Port.
Unlimited Std Calling.
Offer is valid for limited Time or you can recharge by this Idea 348 unlimited plan Up to 13 Times.
Idea 348 Plan for Prepaid
Prepaid Users will get All above benefits , if your using New 4g handset then You will 1gb More Extra Data it means you will get 4gb Data on First Rs. 348 Recharge. With internet You will get Unlimited calling and sms with 28 days validity.
Idea 348 Unlimited Plan for postpaid
This plan will more Costly if you are postpaid users because it will cost You Rs. 499 or Rs. 999.
In both Plans you will get Free unlimited calling to any network , Unlimited std calling , Unlimited Roaming and sms.
In Rs. 499 pack , you will get 3gb Data and in Rs. 999 Pack you will get 8gb Data.
Both Existing Idea Postpaid and New to Idea 4g Can avail this offer.
How to Recharge Idea 348 Unlimited plan
First of All Upgrade your Idea Sim to 4g and Get free data or Port your Other network Sim to Idea 4g ( If you are idea Users then Skip this step )
Now Recharge your Idea sim by Rs. 348 From Online Recharge or From retailer.
Once your recharge Complete , You will get 1gb Data and Unlimited calling.
Within Sometime You will get Extra 3gb Data.
You will get This Extra 3gb Data on Next your 13 Recharges only till 31/12/17.
If you are not Using Reliance jio and You are Idea User or If you are going to Change your Network to Idea 4g then still Follow Above steps and Enjoy Free Rs. 9000 worth benefits.
In this Idea Free 4g Data offer, You will get Unlimited Calling , Sms , Roaming , And Free 4gb Internet data Which we can say that this id clearly Jio Effect.
Tags :- idea Free 4g Data offer , Idea 348 Unlimited plan , idea Free Rs. 9000 Worth benefits , Idea welcome offer , Idea 347 Plan , Idea 346 Plan