Every One wants Unlimited In Any Field, So Here we shares calling Plans of Jio Idea, Vodafone, Reliance, Airtel, Bsnl, Aircel, Docomo Which is recently Launched Due To Jio Effect. Jio again Launched new offer which name is Prime Membership offer where they are giving Free benefits. Because of this All networks launched New unlimited Calling plans without any limit and restriction with very cheap rate.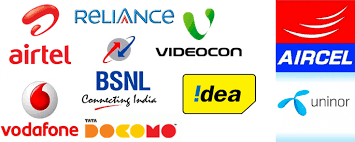 You can here compare all networks Unlimited calling plans, All plans almost coming in same range Just difference is Rs. 5 to Rs. 10 only. After Coming Reliance Jio In mobile networks , Airtel Launched Too many Tariff plans to save their users as compare to other networks. Read below how Jio effect on Other mobile networks ?
On 1 Dec 2016, Mukesh amabani announced happy new year offer, after this All the networks Taken New action and launched this cheapest unlimited calling Plans with Free 4g Internet data.
Latest Update :- Newly Launched Plans & Offers added
Unlimited calling plans of all Networks
Here we discuss one by one Network plan Details Like validity , Price , Internet data and other Benefits. One more thing we will Tell you All the Plans Price is Depend On your State so Before recharge confirm Via Customer care here you will get expected Price of Rs. 1 to Rs. 5 Difference.
Reliance jio Unlimited Internet & Calling Plans
Now jio reduced Validity of Rs. 399 Which was earlier 84 days But now its 56 Days. If you will Recharge by Rs. 399 Plan then you will get Same Rs. 359 Plan Benefits for 84 days. In Rs. 549 , Also they Decreased Validity to 56 days & 2gb Data Daily with unlimited Calling. One new Plan is Rs. 349 Where you will get 20gb Data for 56 days , In this pack your speed will not Capped but You can access till 20gb Only. This all mostly recharged Jio 4g Plans but if you wants More data & more validity then Check all jio tariff plans & offers.
Jio 149 Plan Also providing Unlimited Calling & Internet at Just Rs. 149 in which you will get daily 150mb data & Other Benefits of Roaming & Premium access of Apps , Sms.
Unlimited Voice Calling Plans airtel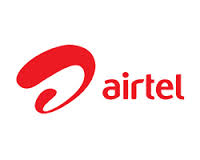 Airtel is India's No. 1 Mobile Network Launched Two unlimited calling Plans which is Rs. 145 and Rs. 345 where user can enjoy unlimited calling on both plans with Free 4g Internet data. If you Need airtel to Airtel unlimited then You can Recharge by Rs. 145 but if You need Unlimited on all other network then You can recharge by Rs. 345 or by Rs. 199. Check our Previous article of airtel Unlimited Voice Calling Plans to Know more about this Plans. In July 2017 Month Airtel Introduced new Frc Plan In which you will get 1gb Data Daily for 84 days at Just Rs. 293 & Rs. 499.
Airtel 448 Plan Also Offering Unlimited Calling with Daily 1gb Data for 70 days
Airtel Also Launched V fiber Connection Broadband Where user can enjoy 100mbps Fiber speed In their current Broadband connection. If you need small Data pack with long validity then check Airtel Rs. 29 Plan where You can enjoy full Month Internet. After jio launch they Released this Offers also Airtel handset offer , Airtel mega saver pack , Airtel Free 2g 4g data ( One time ).
Unlimited Calling Plans Of vodafone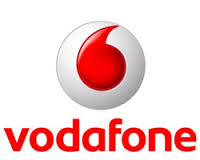 Now we come on Vodafone which is also Best network of India with very good services, I am Also using vodafone and i Gives 5 star to this network.
Vodafone Giving Double data offer where you Will get Double data on every 4g plans, also They Are giving 10gb 4g data at the price of 1 gb But this offer is one time only. If you are still not Upgraded Your Vodafone sim in 4g then You can avail free 2gb 4g Internet data without any recharge Just Read our Previous article to Activate this offer.
Let's come to Vodafone Unlimited calling plans, Vodafone launched two new Voice calling plan One is for Vodafone to Vodafone and another one for Vodafone to any network. Prices Will be Depend on your state.
1st Plan Price: Rs 144 to Rs 149 (Vodafone to Vodafone Unlimited Local + STD Calls + 300MB 4G Data)
2nd Plan Price: Rs 344 to Rs 349 (Vodafone to All Unlimited Local + STD Calls + 1.5GB 4G Data)
3rd Plan Rs. 199 (Unlimited Calling to any Network Operator with Some Free 4g Data + Free Roaming Updated)
4th Plan Rs. 458 (Unlimited voice Calls to any Network with Daily 1gb Data + Free Sms + Free Roaming for 70 Days Validity)
5th Plan Rs. 509 (Unlimited Calls + Daily 1gb Data for 84 days + Free Sms + Free roaming)
Rs. 79 Plan – Validity 7 days , Unlimited Voice Calls & Roaming with Free 1gb Data
Check more Similar Unlimited Vodafone 3g 4g Plans.
Idea Unlimited Voice Calling Plans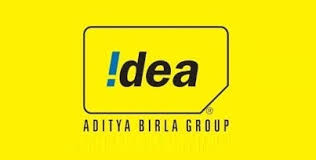 Like other Network Jio Also effect On Idea mobile Network which have largest Subscribers in India. Idea offering Free 2g 4g data On Upgrading Your idea sim. Idea Launched Two Calling Plans where their New and Old users can enjoy Unlimited calling. Check Idea 4g Offers and Plans.
Idea to idea Unlimited calling plan – If your mostly calling is used in idea network then recharge by Rs. 145 to Rs. 148 and enjoy 28 days unlimited calling on idea network + Std calls, With this plan you will also get free 300mb 4g data.
Idea to other Network Unlimited calling plan – Recharge by Rs. 345 to Rs. 348 and enjoy unlimited calling to any network + std calls in India for 28 days with 1 Gb Free 4g data.
Reliance Gsm (Rcom) & Bsnl Unlimited calling plans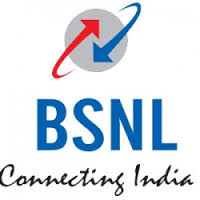 Both the networks also Launched Unlimited plans for their Users. Bsnl announced Unlimited plans which is available at Rs. 99 Like other plans Where customers can Enjoy Unlimited Voice calling with 300 mb Free internet data.  Recently Bsnl launched released New Unlimited calling plan at Rs. 149 & Rs. 439 where they Provide Unlimited voice call for 30 days & 90 days.
We already shared Reliance Rs. 149 Plan where You can enjoy Unlimited calling to any network In India.
New Bsnl 186 Plan – Unlimited Calling upto 180 Days With Daily 1gb data for First 28 Days.
Aircel Unlimited Calling Plan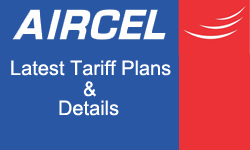 Recently aircel Launched Unlimited Internet packs and Voice calls Pack for their Users. You can read more about this offers in our previous articles.
Docomo Unlimited Calling Plans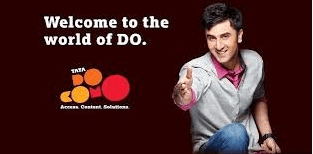 Another Popular network Docomo Also Launched its Unlimited Calling and Internet Plans at Rs. 103 & Rs. 246. In Rs. 103 you can enjoy doco to doco Calls & in Rs. 246 You can enjoy Docomo to other network Unlimited calling. Know more about all Docomo Calling Plans.
Tags :- Unlimited Calling plans for jio, idea , airtel, Vodafone , Reliance , Bsnl , Docomo Free Unlimited Voice calling plans and packs , Airtel Rs 345 Plan, Idea Rs 348 Plan, Vodafone Rs 344 Plan, Jio effect , internet data