Jio Sim Call Limit Blocking & Solutions , Jio Call 300 Minute Fup Limit, Trick to Unblock Unlimited Free Calling – Recently One More Action Taken by Reliance Jio , Now they are Blocking Jio Sim Numbers Who Misused their Free Services so Read this Article Fully How to Prevent Your Sim From Restrict of Unlimited jio unlimited Calling.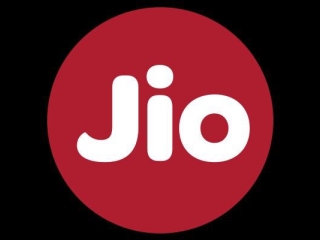 Actually Many Peoples Uses jio Sim In their Companies , Even they Disconnect Their Landlines & Using Jio Sim to Make Their All Calls so In this Way they are Violating Jio Fair Usage Policy Because you Can Use Jio For Only Personal Use not for Commercial Use So jio is Taking Action against That Numbers Who Crossed Line of 300 Minutes Daily & 1200 Minutes Weekly Calling.
After Restrict Jio Sim Call Limit On your Number then you Can Make Only 300 Minutes Free Calling From Your Jio Sim & In week you can Make 1200 Minutes Calling So here we Also Share Jio Sim Call Unblocking Solutions & How to Enjoy Unlimited Free Jio Calling.
What is Jio Sim Call Limit Blocking ?
In this Action they Will add Limit on That Numbers that are Misusing their Policy, Those who are not Come in Violating Policy they Can Still Use Unlimited Free Calling. After Limit You Will get this Benefits.
300 Minutes Free Calling Daily With Any Unlimited Calling Pack.
1200 Minutes Free Calling to Any Network in 1 Week.
Jio Sim Call Limit Blocking Solutions
Suppose If in one Day You Used 500 Minutes Calling then it Doesn't Matter , But Even you Daily Break their Policy then they Will Add Limit on your Number.
Don't Make More Than 300 Minutes Calling in 24 Hours.
Don't Make More than 1200 Minutes Calling in 1 Week.
More Solutions Will Come Soon.
Trick to Unblock Jio Sim Calling Limit
If you are Using your Jio Sim for Personal Use Then You can Follow this Method to Unblock your Sim –
Call to Customer Care & Tell them You are Using Your jio Sim only For Personal use, Please Unblock my Jio Sim Call Limit.
Jio is Taking This Action Because a large number of Jio Users is Using Sim for Commercial Purpose it Means they are making Calls More than 5 Hours Daily so jio is starting to Apply limit on Such Numbers. If you are Not Making then You are safe. More News About this Topic Will be Coming Soon.
Tags :- Jio Sim Call Limit ,Blocking Solutions , Trick to Unblock Unlimited Free jio Calling, Jio 300 Minutes FUP Limit Solutions