Here is the solutions to fix jio sim no network problem after activation, porting or suddenly. Follow solutions & get network signals instantly in few seconds.
After Getting reliance Jio sim , Jio sim No network Signal Comes is very common issue. Many users are not able to use Reliance jio sim because they did not get network after activation. So today we solve this issue of No network and get proper signal in Jio sim and use Welcome offer smoothly.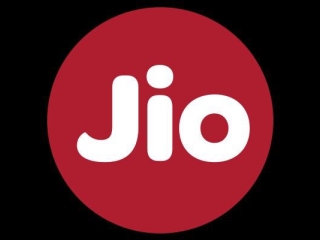 Most common issues of Jio Sim no network Signal problem
Recently ported or activated sim card
Make sure you correctly Tele verified your Jio sim.
Jio Supports on this bands (800 MHz,1800 MHz and 2300 MHz). Make sure 5g 4g mobile Have this Configuration.
If your Mobile have two Slots then Insert Jio in First slot.
Properly Inserted Jio Sim.
If this conditions are Fine then Follow below solutions to get proper signal.
1. Fix Jio sim No network error by call on toll free number
If above conditions are fine then do this step of Tele verification after this you get Jio signal in your mobile.
Call this toll free number from any Operator – 1800-8901-977.
Select your language.
Then They ask Jio number , Enter your Jio Number.
Wait….
Done ! In sometime you get reply.
Got this Reply "Your number is not yet ready" then wait till you get this sms "Your number is ready for tele-verification" on alternate mobile number which you give at the time of purchasing Jio sim.
If you already get the Verification Message then call 1977 and verify you jio sim to work properly.
2. Do this Network setting
Still not get Signal in you jio sim then set this configuration in network settings then your Jio sim no network signal problem is solved.
Ping – on Method
Dial this ussd Code in your 4g mobile  – *#*#4636#*#*.
Then select Phone info Option.
Click on Run ping test.
Wait , till its reboot and you"ll get network on your jio sim.
Jio sim Network setting
Dial this ussd Code in your 4g mobile  – *#*#4636#*#*.
Then select Preferred network Option.
Select Only Lte.
You can also do by this configuration by Settings >> mobile Networks >> set lte.
If above steps not works then follow this Network Operators>Search Network>Follow the steps asked>Select preferred network.
3. Jio sim no network issue [Change network mode]
This is very common problem because users only place sim in 4g mobile and they didn't get signal in Jio Sim because they doesn't not set correct configuration. Firstly set Only LTE mode in Jio inserted slot. We recommend to use jio sim in first slot for proper work.
Also Read
How to fix Jio sim no network problem on Iphone
If you have iphone and you not get signal then set this network settings.
Firstly open settings in your Iphone.
Select Cellular Option.
And ensure your cellular data.
Many users Request to solve this no network problem so i searched over internet and i get this solutions. I hope after following this Steps you get proper signal in your Jio sim and You enjoy Welcome offer.