Reliance Jio launched Jio 4G Sim with Premium 11 Apps, Jio4gvoice is also one of them also you know by Jio Join App name.If you got configuration problem ,Showing offline error, Not registering Error , Need Old version or app apk then you will get all solution of Jio4gvoice in this single article. This app offers unlimited Free Voice Calling , Hd Calling to any Mobile Number or Landline. For use this app you just need only active internet in your smartphone. You can make your Lte Phones to Volte by this Jio4gvoice app. It's doesn't matter which operator is used by your friends you can call any mobile number Operator at free of cost. Jio4gvoice is supported by almost all mobile platforms such as Android , Windows , Iphones.
Make your Non-Volte 4G Phones to Volte Capabilities by this Jio4gvoice app. Make HD Voice and Video Calling to any network landline and mobile number anywhere in world. If you don't have Volte Support or 4g phone still you can use this Jio Join app in your 3g Smartphone via JioFi device. With calling facilities you can also take benefits of chatting , File share , Location Share , Group Chat and Much more.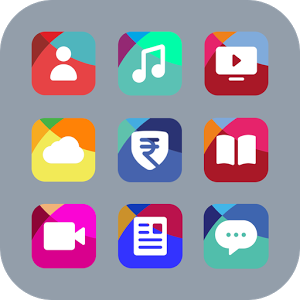 Update :- Iphone Version added & Not working solutions.
What Jio4gvoice Actually Do ?
Jio Join app or Jio4gvoice Brings 4G Voice and Video Calling on Your 2G , 3G Smartphones by the help of JioFi Device Because This app is works only on Jio Sim or JioFi Device. If you don't have Reliance Jio Sim then Buy Jio Sim in Just 10 Minutes.
You can run this app in Volte Phone , 2G Phones , 3G Phones , Lte Phones , Non-Volte 4G phones. But if you have Volte Smartphone then you will get more Features.
Jio Join App Features
Unlimited HD Voice and Video Calling – Make and receive calls from any other mobile/landline number, over 4G mobile data.
Unlimited send or receive Text Sms to any Mobile Number from your Jio Mobile Number.
No need to Open Jio Join app everytime to make call , Just make Call From Phone Dialer it automatically place through Jio4gVoice app.
Conference calling Option.
Share Location , images , Files , Videos and any extension file like .zip .rar.
Its working on any smartphone whether its 4g or not.
Some Limitations
You have to buy Reliance Jio Sim which is freely available at any reliance store because Its works only on Reliance Jio Sim or Jiofi.
Its not working Smooth like Old free calling Apps because its recently launch but in newer version they may fix all the issues.
The Person which you are calling is also installed jio Join app in their smartphone.
How to get Into Jio Join App or Jio4gvoice
Firstly Download Jio4gvoice App.
Install it in any Smartphone.
Open it , Register on it.
Make sure you have active internet via Jio Sim or Jiofi.
If you wants to know more about Reliance Jio then click here.
Also Read
Download Free jio4gvoice Apk File Direct Link
If you wants to Use Old Version Apk File then Here we Share Apk file of 4.1.2 , It Will not Require any root. Simply Install & enjoy on Android 4.1 or latest os.
Jio4gvoice App for iphone Download
In iphone you don't need this Jio4gvoice app to make calls because they are already volte supported smartphones but Iphone 5 , 5s & older version is not supported Volte so User are not enjoying Free calling in reliance jio but now is available on Itunes or Ios app store if you wants to download then we will share here link to download.
Trick to Run Jio4gvoice App in Pc via Nox Player
Pc version Still Not released but you can use it on your pc via Below Steps –
Download Nox App Player in your Pc From here
Download Android Apk File From above
Locate to Download Manager to Start Installation
Once it complete , Done ! now you can Enjoy Jio4gvoice Benefits in your Pc also.
Jio4gvoice app Common Problems Not Working Error Solution
Many peoples Comment here because they are not making call from This app.
Showing Offline error :- If you see this error then You are not connected by Jio Internet data.
Configuration Problem :- This app Doesn't need any Setting Just Use by above method and enjoy free calling.
Tags :- Jio Join App , Trick , jio4gvoice , apk , How to use , features, Not working, Offline error