Reliance Jio Sim Card activation Procedure or How to Activate jio Sim Online in Both Volte & LTE Devices or For Dongle. Reliance Launched Jio Sim for getting 4g Speed for their Users. So here we Post All About Reliance Jio Such as How to get their sim , How to activate their 4g Offer of Unlimited calling and internet. We share Answers of some this common questions What is volte or Lte ? Jio supported mobiles ?. Check Reliance Jio 4g sim Tariff Plans.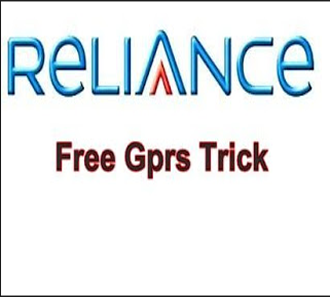 Jio is the largest High Speed 4G Network in India. For Promotion and test their Service Reliance offer Free Unlimited calling and Internet  Till 31st March 2016. Also you get benefit of some premium Apps for free. You can Send Unlimited free sms For Till 31st March 2016. In this offer You get Download speed upto 50mbps and Uploading Speed is upto 35mbps. Anyone can get this sim absolutely free of cost. Here we also share how to activate this sim and all about reliance jio sim.
First Question is come How to Get or Buy Jio Sim Free
Now reliance 4G jio sim available for any mobile phone. You just visit your nearest reliance store with 4G enabled mobile phone and Your Id proof Documents. No need to take any screenshot and bar code to purchase this 4G sim. If you don't have 4G phone but still you wants to get this sim then you need to convince then shop owner. Reliance Jio Is launched on 5 September 2016 and Any normal Users Can get this Sim and get Free benefits Till 31st March 2016. or want to know more Benefits about After Jio Launch.

Old method – Its a big question because this sim is not available on Mobile Retailer's. For getting this sim you need selected Samsung , apple or Lyf device, But here we post method to get from Any mobile. And You can use this sim on any 4g mobile. Click Here to know about how to purchase Reliance Jio sim
After getting Sim Next question is come How to activate Jio sim card ? Follow Below Reliance Jio Sim Card Activation Process.
Reliance Jio Sim Card Activation Step by Step method
Many Users get this sim by above method but this sim is not activated. It means You will get Signal in your Jio sim till You fully activated this sim By below steps. For activate this sim you need 4g Supports Mobile.
Put sim in 4g mobile for 1 or 2 days.
Now wait for Signal's.
You will get confirmation message on your Alternate Number.
Then call on this toll free number to activate – 1977.
They will ask your name and 4 digit Identity number.
After Giving Correct details your sim is activated.
Now you can Use Unlimited calls and Internet in this sim.
If you Don't have Supported mobile then You can try any Volte Support Phone to activate your sim by above Method For ex : Redmi Prime 2. You can even try in any other 4g supported mobiles too.
How to Port Mobile Number In reliance Jio Network
After jio Launches users Who uses other networks and If they are think to use Jio Without changing Mobile Number then they can port their sim in Jio Network also they Get Welcome offer more about how to port Mobile number in Jio Sim.
What is Volte & Whats is Lte ?
Volte and Lte , both are Process of 4G.
Lte
Lte is Stand only For Internet access. After enabling Lte , You can get benefit of Full 4g speed.
Volte
Volte is process for enabling Calls and sms in 4G Network. This option is Builtin enable in Many mobiles And In some Mobile you Turn On Manually to get benefit of Calls and Sms Service.
How much Speed will come in 4G
You get Downloading Speed Upto 4 Mbps which is say that 48mbps. Speed is mainly depend on Load and Your area.
Use 4g Sim in Any 3G Sim
Check Our latest article where we Share 4+ tricks to Use 4g sim In 3g Mobile phones.
How to convert 2 GB Preview offer in Unlimited (Old)
Many users get this problem, When they uses 2 GB then they get data exhaust error. If you get this error then Follow below steps to convert in unlimited.
Connect your data by Jio 4G Network.
Uninstall all Previous Jio Apps
Now Install this old version of My Jio App , Make sure you Not activate automatic Update because this trick is works on only Old version
Open app and Install all apps.
Now Make New Account [ Click Here ].
After install All Apps , Turn Off Your Data and Clear all Background Process of this apps.
Clear Data of My Jio App. Again Turn on Data and Open My Jio App.
Now again turn off data and Sign in by Your number and pass.
Before click on Sign in , You again Turn On Your data.
In Some time You get pop Up to activate preview offer, If you not get Pop Up then Follow all Steps again.
How to Activate Jio Sim Card with Unlimited Internet and Calling Offer
This offer is called Reliance Preview offer. After activating this offer you can get benefit of unlimited 4g in Jio sim. After Activating sim you get only 2 gb Data. Follow below Steps in Any volte support mobile to get this Offer Such as Redmi Prime 2.
First of all , Insert Jio Sim in Slot 1 and Remove second sim from mobile.
Open My Jio app.
Click on Sign up and make new account with your mobile number.
Login , Install 4 apps for activation But we recommend To download all apps.
After download Login in all app , Then Open Jio wallet app from this apps.
Make account with same details.
Now wait for 5 minutes to sync all apps.
Now My jio app and click on Call to its care Its too busy (You don't need to talk with them).
Disconnect call and After 5 Minutes Login Again in In myjio App.
You will get popup For downloading 4 apps Click on Submit Button.
You get unlimited Free calls and Data is activated on your number.
If this steps not works for you then place your Jio sim in Any Below listed smartphone and follow above steps to activate Jio sim to get preview offer.
Jio sim Supported Mobiles List in Beta (Old)
This Mobiles does not have Volte so You cannot make calls via this mobiles. But you can make by the help of Jio-Join app ( You can make Hd Voice & Video Calls). You can get here complete list Lte Supported mobiles.
Acer – Liquide Z530
Alcatel – Pride T500L , Alcatel Pop3 (5054T) , Alcatel Pop 4(5051T)
Asus – ZenFone 2 Laser ZE550KL, Zenfone 2 ZE551ML (16 gb), Zenfone 2 ZE550ML, Zenfone 2 Laser ZE601KL, Zenfone 2 Laser 5.0 ZE500KL, Zenfone Max (ZC550KL), Zenfone Selfie,Zenfone Zoom
Blackberry – Classic Q20, Leap, Passport, Porsche P9982, Porsche P9983 , BlackBerry Priv (STV100-3)
CoolPad – Note 3 Lite , Max
Gionee – CTRL V6L LTE, Elife S7, Elife E8, F103, Marathon M4, Marathon M5, Marathon M5 Plus, M5 Plus, S Plus, S8, P5L , Elife S6
HTC – Desire 820, Desire 626, Desire Eye,Desire 820S Dual Sim,Desire 828 DS, Desire 820Q,Desire 626 dual  Sim, One M8 Eye, One M8, One A9, One M9 Plus, One E9+ Dual Sim, One ME Dual Sim
Huawei – Honor 4x, Honor 5x, Honor 6, Nexus 6P(32 GB), Nexus 6P(64GB), Honor 6 Plus, Honor 7, Honor 7i
iBerry – Auxus Stunner
Infocus – M425, M430, M530, M680, M808I, M812I , M370 , M535 , M370I , M535+
Intex – Aqua 4G+, Aqua 4G Star, Aqua Turbo 4G, Aqua Ace, Aqua Ace Mini, Aqua GenX, Aqua Super, Aqua Trend, Cloud Flash, Cloud Swift, Cloud 4G Star, Cloud 4G Smart
Lava – Pixel V2, V5, A76, Iris X10 , Lava X50 , Lava A71 , Lava A72 , Lava A88 , A89 , X46 , X38 , X17 , X11
Lenovo – A2010, A76, A6000, A6000 Shot, A6010, A6000 Plus, A6010, A7000, A7000 Turbo, K3 Note,K3 Note Music,  K4 Note, K5 Note, Phab Plus, S90, Vibe P1m, Vibe S1, Vive X2, Vibe X3,  Vibe P1,
Micromax – Canvas Nitro 3 4G, Canvas Blaze 4g, Canvas Fire 4G, Canvas Knight 2 4G, Canvas 5, Canvas Blaze 4G Plus, Canvas Pace 4G, Canvas Fire 4G+, Canvas Xpress 4G, Canvas Mega 4G, Pulse 4G, Juice 4G, Yu Yutopia, Yu Note,  Yu Yureka 3, Yu Yureka S
Microsoft – Lumia 640 Dual, Lumia 640 XL LTE Dual, Lumia 950 Xl Dual
Motorola – Moto X 2nd, Moto G 3rd, Moto X Force, Moto Turbo
OnePlus – OnePlus One, OnePlus 2, OnePlus X
OPPO – X, Neo7, R7 Lite, R7 Plus, R5, N3, R5S
Panasonic – Eluga Icon, Eluga I2, Eluga L2, T45, Mark, Switch, Eluga Turbo, Eluga Arc, Aluga Icon 2, Eluga I3
Sony – Xperia M4 Dual, Xperia C4 Dual, Xperia C5 Ultra, Xperia  Z3, Xperia  M5, Xperia M5 Dual, Xperia  Z3 Plus, Xperia Z1 Compact, Xperia Z3 Compact, Xperia  Z5, Xperia  Z5 Compact, E4G Dual
Swipe -Elite 2
TCL – Pride T500L
Vivo – V1, V27L, V1 Max, X5 Pro, X5 Max, V51L, X33, Y51
Xiaomi – Redmi 2 Prime, Redmi 2 8GB, Mi4i, Redmi Note 4G, Redmi Note Prime, Mi 4C, Redmi Note 2
XOLO – X11, Era 4G, Blade Q Lux 4G
LYF – LYF EARTH 1 , LYF EARTH 2 , LYF FLAME 1 , LYF FLAME 2, LYF FLAME 3 ,LYF FLAME 4 ,LYF FLAME 5 ,LYF FLAME 6 ,LYF WATER 1 ,LYF WATER 2 ,LYF WATER 3 ,LYF WATER 4 ,LYF WATER 5 ,LYF WATER 6 ,LYF WATER 7 ,LYF WATER 8 , LYF WIND 1(16GB) ,LYF WIND 1(8GB) , LYF WIND 2 , LYF WIND 4 , LYF WIND 5 , LYF WIND 6
SAMSUNG – Samsung Galaxy A5 (SM-A500G) , Samsung Galaxy A7 (SM-A700FD)  ,Samsung Galaxy S6 (SM-G920I)  ,Samsung Note Edge ,Samsung Galaxy A8 (SM-A800F) ,Samsung Galaxy S6 Edge (SM-G925I)  , Samsung Galaxy Note 5 (SM-N920G) ,Samsung Galaxy Note 4 (SM-N910G) ,Samsung Galaxy S6 Edge Plus (SM-G928G) ,Samsung Note 5 Duos (SM-N9208) ,Samsung S7 (SM-G930F) ,Samsung Galaxy A5 (A510FD) ,Samsung Galaxy A7 (A710FD) , Samsung S7 Edge (SM-G935F) ,Samsung Galaxy-J2 (SM-J200G) ,Samsung Galaxy J7 (SM-J700F) , Samsung Galaxy J5 (SM-J500F) ,Samsung Galaxy Core Prime 4G (SM-G360FY) , Samsung ON7 (Mega On – SM-G600FY) , Samsung ON5 (SM-G550FY) , Samsung Galaxy Note 4 Edge (SM-N915G)  ,Samsung A8 VE(SM-A800I) ,Samsung J5 (2016) , Samsung J7 (2016) ,Samsung ON5 Pro , Samsung ON7 Pro , Samsung Galaxy J2 (2016) , Samsung J Max , Samsung Galaxy J2 Pro
Karbonn – Aura , Quattro L45 IPS , Quattro L55 HD , Aura Power
Also Read
Tags :- jio sim Card Activation Procedure and Process, online , Preview offer, How to activate Jio sim , Jio supported mobiles