5g Jio Sim Card activation Procedure or How to Activate jio Sim Online in Both 5g(NR) & 4g(LTE) devices or For Dongle. Jio Launched 5g Sim for getting 5g Speed for their Users. So here we Post All About Reliance Jio Such as How to get their sim , How to activate their 5g Offer of Unlimited calling and internet. We share Answers of some this common questions What is nr or Lte ? Jio supported mobiles ?. Check Reliance Jio 4g sim Tariff Plans.
Jio is the largest High Speed 5G 4G Network in India. Also you get benefit of some premium Apps for free. Download speed upto 50mbps and Uploading Speed is upto 35mbps. Anyone can get this sim absolutely free of cost. Here we also share how to activate this sim and all about reliance jio 5g sim.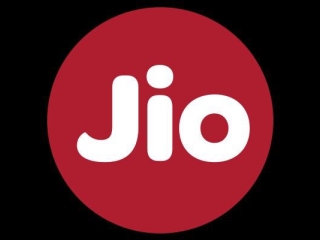 How to activate 5g jio sim card online ?
Reliance 5G 4G jio sim available for any mobile phone. You just visit your nearest reliance store with 5G 4G enabled mobile phone and Your Id proof Documents.
After getting Sim Next question is come How to activate 5g Jio sim card ? Follow Below Reliance Jio Sim Card Activation Process.
Reliance 5G Jio Sim Card Activation Step by Step method
Many Users get this sim by above method but this sim is not activated. It means You will get Signal on Jio sim till fully activated this sim By below steps. For activate this sim you need 5g 4g Supports Mobile.
Put sim in 5g 4g mobile for 1 or 2 days.
Now wait for Signal's.
You will get confirmation message on Alternate Number.
Then call on this toll free number to activate – 1977.
They will ask your name and 4 digit Identity number.
After Giving Correct details your sim is activated.
Use Unlimited calls and Internet in this 5g sim.
Don't have 5g Supported mobile then You can try any Volte Support Phone to activate sim by above Method For ex : Redmi Prime 2. Even try in any other 4g supported mobiles too.
How to Port Mobile Number In reliance Jio Network
After jio Launches users Who uses other networks and If they are think to use Jio Without changing Mobile Number then they can port their sim in Jio Network also they Get Welcome offer more about how to port Mobile number in Jio Sim.
What is NR , Volte & Whats is Lte ?
NR, Volte and Lte all are Process of 5G 4G.
NR
NR or 5g services delivers more high speed as compare to 4g. 5g delivers mobile broadband services wirelessly.
Lte
Lte is Stand only For Internet access. After enabling Lte , You can get benefit of Full 4g speed.
Volte
Volte is process for enabling Calls and sms in 4G Network. This option is Builtin enable in Many mobiles And In some Mobile you Turn On Manually to get benefit of Calls and Sms Service.
How much Speed will come in 4G
You get Downloading Speed Upto 4 Mbps which is say that 48mbps. Speed is mainly depend on Load and Your area.
Use 5g Sim in Any 4G Sim
Check Our latest article where we Share 4+ tricks to Use 5g sim In 4g Mobile phones.